Depression, Hormones and IVF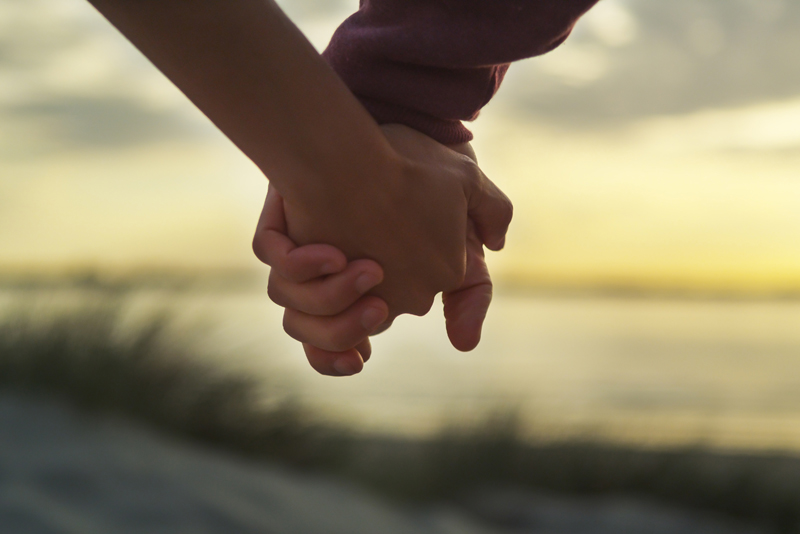 As many as thirty percent of women pursuing IVF (in-vitro fertilization) may experience some degree of clinical depression which is often attributed to the artificially induced hormonal swings associated with the procedure.

In many IVF protocols estrogen is driven extremely low for some weeks prior to ovarian hyper-stimulation, a procedure which subsequently elevates estradiol levels to more than ten times the normal luteal phase peak. It can feel like an overwhelming emotional roller-coaster to some.

A new study (1) of 108 women has shown that preexisting emotional conditions such as depression and anxiety may be just as - if not more - important in precipitating IVF-related depression than hormones. This discovery highlights the importance of treating preexisting depression in women prior to IVF to avoid a negative impact upon IVF success rates. This becomes tricky given that there is a tendency to avoid antidepressants in early pregnancy due to concerns regarding adverse effects (see the link to The Mayo Clinic below for more detail on using antidepressants in pregnancy).

The prolonged low estrogen levels of the �long IVF protocol� has long been thought to have the most impact upon women's emotional states. However, researchers (1) found that when they randomized women to pursue different kinds of IVF protocols there was little difference between depression rates in long - and short - IVF protocols.

Interestingly, the researchers discovered that the drop in estrogen that happens after ovarian hyper-stimulation was more tightly correlated with depression than low estrogen before the IVF.

Estrogen drops after IVF may have another downside too. Some fertility experts feel that drops in estradiol levels at the critical time when the uterus is trying to secure implantation is not conducive to pregnancy, and may pose a special risk to poor-responders (2). Many top fertility specialists favor estrogen supplementation with transdermal patches at this time to favor implantation which may it seems help women emotionally too.

Some fertility clinics routinely administer estrogen after embryo implantation to keep estradiol levels high which is thought to help implantation. Other clinics let estrogen levels drop. It now seems that asking to have post-embryo transfer estradiol support may help emotionally, especially if you have a pre-existing depressive condition, as may getting your thyroid thoroughly checked out before - and during - your IVF cycle.

As Dr. Ridha Arem so succinctly states in his wonderful book �The Thyroid Solution�:

�If you are becoming increasingly depressed over your infertility problem, consider the possibility of a thyroid imbalance.�

Using acupuncture alongside IVF may help too along with cognitive behavioral therapy and other treatments with a proven track record of helping women to move more smoothly through what can be a very stressful and traumatic procedure.

Would you like articles like this delivered to your email weekly? Sign up for the BellaOnline infertility newsletter, it's free and you can unsubscribe anytime you like. The link is below.


Reference:

(1) American Friends of Tel Aviv University (2010, November 9). Overcoming the IVF baby blues: Hormones and stress are major contributors to depression, research finds. ScienceDaily. Retrieved November 10, 2010, from https://www.sciencedaily.com� /releases/2010/11/101109152941.htm


(1) Miki Bloch, Foad Azem, Inbar Aharonov, Irit Ben Avi, Yaron Yagil, Shaul Schreiber, Ami Amit, Abraham Weizman. GnRH-agonist induced depressive and anxiety symptoms during in vitro fertilization�embryo transfer cycles. Fertility and Sterility, 2010; DOI: 10.1016/j.fertnstert.2010.07.1073

(2)Luteal phase estradiol supplementation improves In Vitro Fertilization (IVF) pregnancy rates in low responders. Fertility and Sterility, Vol. 80, Suppl 3, sept 2003, P189-190 William F. Ziegler, Joesph Miller and Scott A. Kratka

(3)The Thyroid Solution, Dr. Ridha Arem

You Should Also Read:
Can Myo-Inositol Improve Egg Quality?
Vitamin Cocktail For Egg Quality and IVF success
Safety of Antidepressants In Pregnancy


Related Articles
Editor's Picks Articles
Top Ten Articles
Previous Features
Site Map





Content copyright © 2023 by Hannah Calef. All rights reserved.
This content was written by Hannah Calef. If you wish to use this content in any manner, you need written permission. Contact Hannah Calef for details.