Anastasia Beverly Hills Subculture Palette Review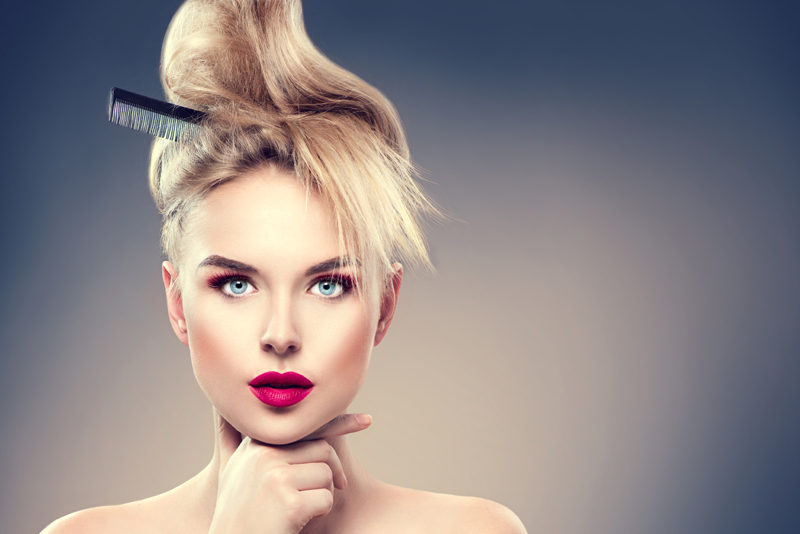 The Anastasia Beverly Hills brand has come out with many popular products over the years. Anastasia Soare has made a huge name for herself in the cosmetics industry with staples such as her dip brow pomade, glow kits, and eyeshadow palettes. Her daughter, Claudia has followed in her footsteps gracing us with the Modern Renaissance palette, and it seems that her latest project, the Subculture palette has created a lot of buzz as well. It appears that beauty influencers and customers alike either love or hate their newest release. This article is a review of the Subculture eyeshadow palette.
The packaging for the Subculture palette is quite similar to that of the Modern Renaissance palette, the main difference being the colors. The packaging for the Subculture palette matches two of the colors included, Axis and New Wave. The palette itself has the same soft felt feel as its predecessor. There is also a decent mirror inside as well as a dual ended brush.
The Subculture palette contains fourteen shades. The shimmer shades are Cube and Electric. Cube looks like a white shadow in the pan, but it shows up as a pink shift. Electric is a green shimmer. Cube is not as pigmented as the rest of the shadows. Both Cube and Electric require packing on the color for full opacity. There is one foil shade, Adorn, and is fully opaque. There are eleven matte shades: Dawn, Destiny, All Star, Mercury, Axis, Roxy, Fudge, New Wave, Untamed, Edge, and Rowdy. The matte shades are all extremely pigmented and soft. As a result there is quite a bit of fallout from the shadows.
The shimmer shades and the one foil shade are best applied with the finger. Wetting the brush didn't work to bring out the colors. The matte shades can be applied with a brush, but since they are highly pigmented it is best to build up color rather than pack a lot of product onto the brush. Another trick to limit some of the fallout is to gently pat the brush onto the shadow and avoid swirling. When blending it is best to do so with a light hand. Keep in mind that with Subculture, blending complimentary colors together can create a muddied gray shade.
There are definitely pros to the new Subculture palette. The shadows are highly pigmented so a little goes a long way, the selection of colors is unique which can lead to some interesting looks, and an entire look can be created with this single palette. The cons are that the shadows create a lot of fallout within the palette, the shimmer shades are not as pigmented, and the expiration for the palette is within six months of opening. The ingredients will not be listed as a pro or a con because not all consumers have the same views on formulas. The palette is cruelty free, but is not vegan due to the use of carmine. This formula also contains talc.
The Anastasia Beverly Hills Subculture palette is retailed at $42 which breaks down to three dollars per shadow. It can be purchased from the ABH website, as well as the usual major cosmetics retailers. This palette would be worth the cost for those that are looking for a unique mix of both warm and cool shades, or for those that like a "grunge" look. This palette would also be great for those that like experimenting with different looks and uncommon color combos. Subculture may not be the product for those that enjoy traditional or everyday makeup, or for those just starting out with makeup. This palette is not for beginners because it takes some work to find out which colors can be combined without muddying. ABH's newest addition should also be skipped by those that get easily frustrated by fallout, or anyone bothered by or allergic to the ingredients. These colors would look great for fall.
You can purchase the Anastasia Beverly Hills Subculture Palette from:
Ulta Anastasia Beverly Hills Subculture Palette
*This palette was purchased by me with my own funds.


Related Articles
Editor's Picks Articles
Top Ten Articles
Previous Features
Site Map





Content copyright © 2022 by Katrina Simmons. All rights reserved.
This content was written by Katrina Simmons. If you wish to use this content in any manner, you need written permission. Contact Katrina Simmons for details.