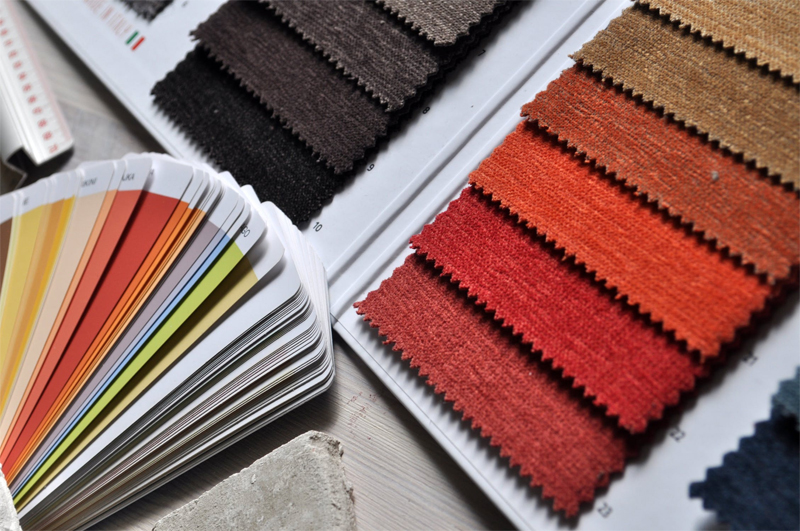 In my quilting experience of nearly 35 years, I have observed that very few quilters feel confident enough to use the color yellow in their quilts. I often find that while teaching my Color Theory for Quilters class, students will admit that yellow is their least favourite color, and that they would rather shy away from using yellow at all.
What is it about yellow that causes this angst? Let's explore that question.
As we know, yellow is one of the three primary colors. It sits amongst the other eleven pure colors on the color wheel and has equal importance with the other eleven pure colors on the color wheel.
Here are some known facts about the color yellow that may help explain our reticence to use yellow in our quilts:
In the science of Color in Psychology yellow is considered to be the happiest color in the color spectrum. Yet, we know that the overuse of yellow can have a disturbing effect. For instance, a baby will cry more when placed in a room that has yellow walls. Yellow is also the most fatiguing to the human eye, and is the most difficult color for the human eye to process, due to the high amount of light that is reflected. Yellow is also considered to create feelings of frustration and anger. Put simply too much use of yellow can be overpowering in your quilts.
The global use of the color yellow is many and varied. The color yellow is often used to denote caution. Yellow is the light before the red light on traffic lights and it is the color that is used to highlight hazards and quarantine. Buses and taxi cabs in the US are painted yellow for high visibility. Yellow flags are used in many forms of sports to signal caution. Yellow is the color that is seen before any other colors which is why it is used to symbolize warning. It is especially effective when placed on a black background.
When looking at the Principles and Elements of design – color behaviour, we know that yellow will advance from surrounding colors. Yellow works poorly on white and tends to disappear into white. Yellow needs to be contrasted with a dark color.
Bright yellows, used only in small amounts will add "punch" to your quilt. The minute amounts of yellow will catch the eye, and give the quilt a bouncy, energetic feel. When yellow is used with restraint, the result will be very positive for the overall effect of the quilt.
The use of pastel yellow in small amounts acts as a zinger in your quilts, no matter the other colors being used.
Finally, when using yellow in your quilt, be mindful to scatter it around the whole quilt rather than situate it in the upper or lower part of the quilt. This will make the area that holds the yellow seem top or bottom heavy. By sprinkling the yellow around, it will do its job of attracting your eye, but attracting your eye to the whole quilt. Also, if you want to highlight a specific focal point on your quilt, use an unobtrusive "line" of yellow to help the eye draw towards the focal point.
Have fun with yellow, play with it in your creations and see it as your friend in quilting.
You Should Also Read:
Color Theory for Quilters


Related Articles
Editor's Picks Articles
Top Ten Articles
Previous Features
Site Map





Content copyright © 2022 by Judie Bellingham. All rights reserved.
This content was written by Judie Bellingham. If you wish to use this content in any manner, you need written permission. Contact Judie Bellingham for details.