H1N1 Alert: We are Infecting our Exotic Pets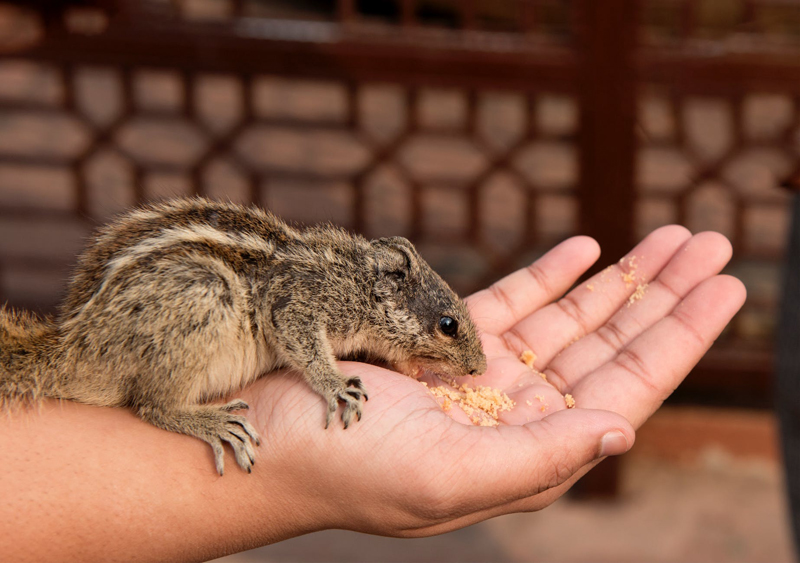 It looks like we are safe from getting H1N1 Swine Flu from our pets and exotic pets but they are not safe from us. Up to now, there has been no documented spread of the flu virus from pets to humans.
So far dogs don't seem to be susceptible to H1N1 virus. Pets that are especially susceptible are exotic pet ferrets, pet cats, pot-bellied pigs, Micro-pigs, and pet turkeys. The ferret would be my biggest concern; the ferret is very vulnerable to the flu virus including human flu viruses, not excluding H3N2 seasonal influenza A, and influenza B virus.
Protect your ferrets from any possible exposure. Even if you don't have the H1N1 virus make sure to take precautions of washing and sanitizing your hands before touching your ferret, giving them food or water, or coming into any contact with their cage, toys, blankets, anything they may come into contact with. Make sure to let the hand sanitizer dry thoroughly before going near your pets, especially ferrets, the first thing they want to do is lick your hand and give you kisses. No kissing – these little ferrets cannot protect themselves it is up to you to do their protecting for them. Keep your ferrets away from all guests.
Pet parrots and other pet birds could be at a higher risk than other animals. Also, in jeopardy are pet pigs, including the miniature pot-bellied pigs, micro-pigs, or any pig you could possibly come in contact.
Cats have the ability and are very susceptible to the H5N1 Avian Influenza; they also have the ability to shed the H5N1. It would be well within reason to be concerned about the H1N1 influenza virus as well.
Avoid contact with anyone with the flu. We are not going out unless we absolutely have to. I have my daughter, (pregnant and due in five weeks) her husband and their two-year old daughter living with us. Keep hand sanitizer with you at all times and use it. Think of all the kids wiping at their noses and then handling door handles.
If you are infected with H1N1 virus, treat your pets and exotic pets the same way you would anyone else, avoid all contact with them, especially getting near their faces or allowing anything to touch their mouth, eyes, or nose. Be extra diligent about hygiene until this very serious problem is over.
Watch your pet for any sign of influenza. If your pets should demonstrate any sign of respiratory problems, (runny noses, eyes, coughing) watch to see if they feel warm to the touch, check their temperatures if they do seem warm to the touch. Watch for signs of lethargy. If they display any symptoms call your veterinarian. Keep the poor little dears away from drafts. Animals, especially ferrets will become ill very fast, and can succumb to the virus quickly.
Enjoy the company of your pet if he or she should become ill, so far we have been making our pets sick instead of the other way around.
Diana Geiger Exotic Pets Editor
on
Ferrets: A Complete Guide available in paperback and Kindle. By Diana Geiger (me:) Five star reviews!
Ferrets: A Complete Guide - Paperback
Ferrets: A Complete Guide - Kindle
PDF Version Ferrets: A Complete Guide (Access to free PDF Reader)
Ferrets: A Complete Guide
Scroll down a litter further and sign up for the exotic pet's newsletter. Your email is 100% safe, I never even see it. You will receive a newsletter twice a week. Once in a great while an emergency newsletter may go out, but this would be only for a big illness outbreak or other emergency. Subscribe so you will know when new content comes out!
This site needs an editor - click to learn more!

You Should Also Read:
Exotic Pet Index
Ferrets - A Complete Guide Paperback and Kindle
Exotic Pet Shopping (the safest for your pets)




Related Articles
Editor's Picks Articles
Top Ten Articles
Previous Features
Site Map





Content copyright © 2021 by Diana Geiger. All rights reserved.
This content was written by Diana Geiger. If you wish to use this content in any manner, you need written permission. Contact BellaOnline Administration for details.