Quilting Tools - A big investment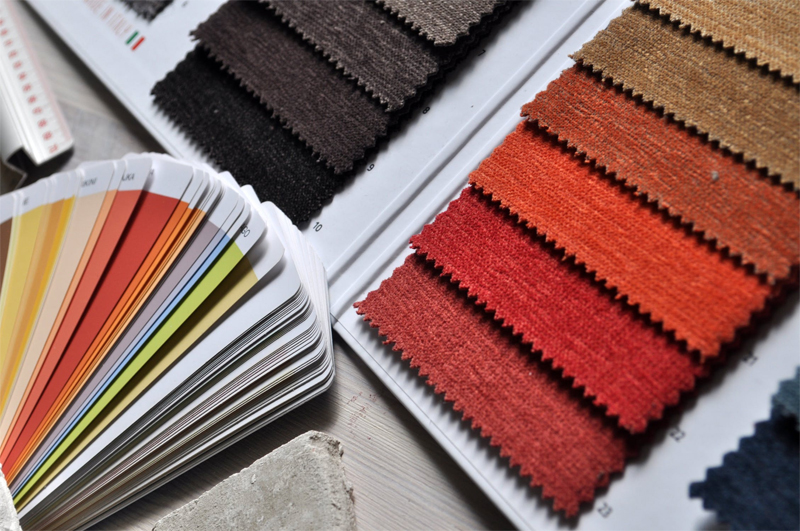 Isn't quilting a wonderful craft? I've been doing it for years and am never happier than when I have a needle in my hand, ironing patchwork fabric (not shirts), or carefully rotary cutting tiny squares in preparation to sew back together again. Typical of many crafts, there is an initial investment in obtaining the essential tools for the craft. Also typically, these tools are not cheap, and the adage "you get what you pay for" I believe is true for many things including quilting tools.

So, how can you make sure your tools will last? Remember when your Grandfather had woodwork and gardening tools in his garage, and he would keep them clean and well oiled and often in the same place. Well, we need to do the same sort of thing. Here's some hints on keeping your quilting tools in tip top condition and in turn go a long way to make your investment a good one.

Rotary Cutters.

I've had the same rotary cutter since 1982 (not the blade of course), and it keeps on keeping on. The secret to keeping your rotary cutter in good working order is to regularly dismantle the cutter and clean it. Firstly, you need to take it apart and here's a warning – when you unscrew and remove the parts, put them down on a table in front of you in the order you have taken them off the rotary cutter. That way, it will be easier to put the whole thing correctly back together after cleaning. You'll probably notice some lint that builds up between the cutter and the protection guard. This lint is the same lint that gets caught in your feed dogs of your sewing machine and can build up to a point where it can make your cutting inaccurate!

Once you have the rotary cutter dismantled, get a soft lint free cloth and wipe the whole rotary over, including the blade and around the blade area. Be careful when wiping the blade. It is very, very sharp. Wipe the large and small nuts and the washer. All of the parts get dirty, so give them a really good wipe.

Just before you put the rotary cutter back together, using a cotton bud and a very small drop of sewing machine oil, wipe the cotton bud onto the blade, covering it with the oil. Then using a clean cloth, wipe the blade again to get the excess residue oil off. This will help to maintain your blade and keep it moving smoothly.

Reassemble the rotary cutter. If the washer doesn't seem right, it's probably on the wrong way. Turning it over should solve the problem.

To safely store your rotary cutters, use old glasses cases. I like the soft vinyl ones with the metal spring-back openings. They protect the rotary cutter and the spring-back opening helps the cutter to stay inside the case.

Cutting boards.

Cutting boards are rather precious to us quilters and a certain amount of care needs to be taken to keep them in the utmost working condition. One of the biggest mistakes quilters make is to cut batting using the rotary cutter, on their boards. When you cut on your board, the Rotary blade makes a very thin deep cut into the board. It works well cutting fabric, but because batting is thicker, the Rotary blade will actually embed the batting into the cutting groove, causing what's referred to as "speed bumps" on your cutting board. You will immediately notice them when you next go to cut fabric. A bumpy (and therefore not accurate) surface will make up the top of your cutting board. The solution to this is simply to turn your board over to the "blank" side when cutting batting. It won't hurt the board, will protect the "fabric" side from being ruined.

There is another cause for board deterioration and that is heat. Boards don't like getting hot. They tend to warp if left in a hot car. This warping is extremely difficult to "unwarp" successfully. The solution here is - when you need to put your board in the car, to go to workshops say, then lay it flat in the boot of your car, and avoid placing anything on top of it. Always keep your board flat where ever you store it. Some quilters, who are unable to leave their board out all the time, slip it under the lounge, where it's out of "foot reach" and is kept safe and flat.

Quilting Rulers.

The only major damage that can happen to a ruler is to be dropped and have the corners chipped. To this end, it is a good idea to store your rulers in a ruler holder. These store the rulers upright and tight so there's no chance of them slipping and falling to the floor. When traveling with your quilting rulers, it pays to keep your rulers in a padded bag for protection.

These are just three ways you can make your investment in quilting worthwhile. There are other things you can do such as maintain your sewing machine, your stash and your time, but I'll write about those another day.



Related Articles
Editor's Picks Articles
Top Ten Articles
Previous Features
Site Map





Content copyright © 2023 by Judie Bellingham. All rights reserved.
This content was written by Judie Bellingham. If you wish to use this content in any manner, you need written permission. Contact Judie Bellingham for details.