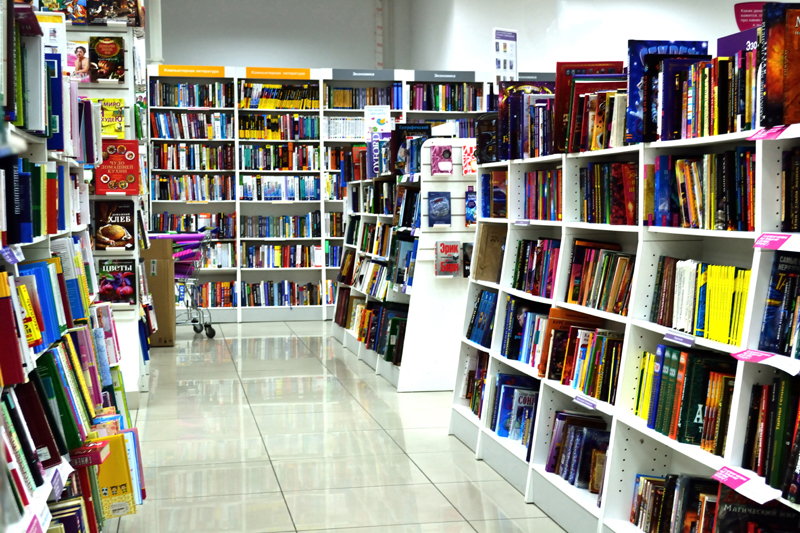 These books and lesson plans may be appropriate for a stand alone story time, or as part of a collaboration project.
Adding Christian Fiction to Library Collections


Christian Fiction, just the name tends to turn readers away from what could be their next great read. What librarians need to realize is that they are missing hundreds if not thousands of hidden gems of stories by neglecting this genre of fiction in their collections.
Air - Books and Activities


Help young patrons discover this invisible reality that they need to live.
Bicycle Safety -- Books and Activities


Young patrons need to know the importance of bicycle safety. This program provides a lesson for six to eight year olds and accompanying books.
Biker Saints - A Worm in the Hand


The first chapter of a new book. Sebastian faces the same problem as many young people. He has been uprooted from his familiar home in Philadelphia and planted in rural Alabama.
Biker Saints - Alien Heads


Chapter 2 of our serial mystery story for young readers. Making new friends is hard. When we prejudge others, we close the door to friendship.
Biker Saints - Seeing Stars


Chapter 3 in our mystery for young readers. A new friendship grows on a hot summer night.
Book Announcement - Biker Saints


The story "Biker Saints" is a new mystery for readers ages 8 - 12. It will be posted in serial format at BellaOnline, prior to its e-book and print format.
Books for Sixth Graders


Looking for something for your sixth-grader to read? Here is a list of great stories for boys and girls alike that will keep that summer slide to a minimum.
Bread : Story & Activity


Children will become acquainted with how bread crosses cultures.
Butterflies : Story and Activity


Help children discover the wonder of the butterfly´s life cycle.
Christmas Carol Quiz


You can�t escape them! Christmas carols are on the radio, TV, in the stores. How much do you know about Christmas carols? Take the quiz and find out.
Christmas Read-Aloud and Activities


Looking for a great read-aloud and activities for Christmas? Try this great book from Patricia Polacco.
Feelings : Story and Activities


Feelings are a part of us. Part of guiding children is helping them deal with their feelings of hurt and anger.
Flossie and the Fox : Story and Activities


Lessons from a smart girl will delight readers as Flossie matches wits with a fox. Enjoy this American version of Little Red Riding Hood.
Georgia's Bones


Celebrate Youth Art Month and the art of Georgia O´Keefe with this beautiful picture book.
Grandfather Tang's Story - Book and Activities


A story told to a little girl is enlivened by the use of a tangram puzzle. A fun, math related, story-within-a-story.
Graphic Novels for Adults and Reluctant Readers


Of all adult collections, graphic novels are often the most misunderstood and frowned upon. However, they can be tremendously helpful in a variety of ways for your adult population.
Hands : Stories and Activities


Young patrons will become aware of the people who help them in different ways.
Hanukkah Books and Activities


Celebrate the festival of lights with a great book and games.
Ibrahim - Book and Activities


Ibrahim is looking forward to working at his father's stall in Marrakesh's marketplace until the nomadic life calls.
Lanugage Arts


Useful sites for the world of words.
Light - Lesson and Stories


Light is used by all people in celebration. It brings a sense of well being and happiness.
National Letter Writing Week


Celebrate letters and connect books to personal writing.
Native American Stories & Activities


Books to help you connect young patrons to Native American culture and history.
Native Americans Past and Present


As we approach Thanksgiving, let us take an honest look at the heritage of Native Americans.
Passover Sites and Stories


As we approach Passover, teach your patrons about this holiday celebrating hope and freedom.
Speed Reading for Readers' Advisory


One librarian cannot possibly read every book that is newly released. Alas, it is not possible. However, it is possible to have a sense of the appeal of a book through a few simple steps.
The Flag We Love : Book and Activities


Simple and poetic text accompany factual trivia in this picture book.
The Gift of Corn - Books and Activities


Explore the golden grain that has been the staple of civilizations for thousands of years.
The Mayan Indians of Central America


In the ancient lands of Central America, where the majestic turquoise caribbean sea meets, cool soft sand beaches you will also meet the history of the Mayan people.
The Underground Railroad - Story and Activities


Take a journey to freedom with a great book and lesson ideas!
Uncommon Traveler - Book and Activities


The true adventures of Mary Kingsley will inspire patrons to embrace their dreams. Allow her travels to guide patrons through the adventure of research.
Underground Railroad


Journey to freedom with this sensational book.
Editor's Picks Articles
Top Ten Articles
Previous Features
Site Map
Content copyright © 2018 by . All rights reserved.
This content was written by . If you wish to use this content in any manner, you need written permission.
Contact Christine Sharbrough for details.