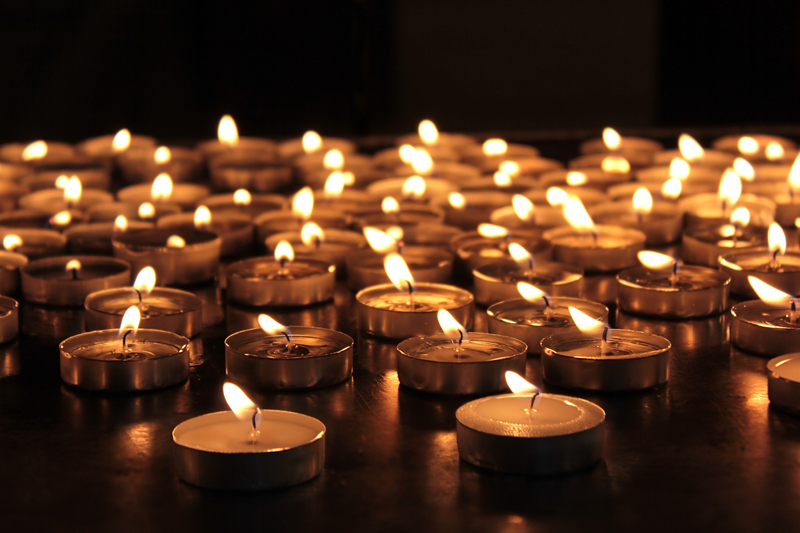 Look in this subsection for articles on Lammas activities, altars, lore, recipes, and more.
How to Decorate a Lammas Altar


The Lammas altar celebrates the first harvest of wheat. It is still high summer on August 1, but you have reached the gateway to autumn. Lammas is the midpoint between midsummer and fall equinox. You are standing on the threshold between the growing and the great reaping.
Ideas For Your Lammas Party


The sabbat of Lammas, which occurs on August 1, is the First Harvest of wheat, barley, and maize. Lammas sabbat feels like a county fair replete with feasting and good-natured competition. It can be a giddy event infused with the rowdy, high-spirited energy of the young trickster sun-god Lugh.
Reaping The Last Stalks at Lammas


Lammas is the harvest festival that occurs on August 1. It is the First Harvest, which focuses on wheat, barley, maize, and other cereal crops. Arguably the most significant part of the Lammas festival is the reaping of the last stalks in the fields, which are made into the corn dolly.
Who is John Barleycorn


Who is John Barleycorn? He is an aspect of the God whom we honor especially at the sabbat of Lammas, which is not just focused on wheat but also upon barley and all the alcohol beverages that can be made from it. Think of John Barleycorn as a personification of the cereal crops.
Editor's Picks Articles
Top Ten Articles
Previous Features
Site Map
Content copyright © 2018 by . All rights reserved.
This content was written by . If you wish to use this content in any manner, you need written permission.
Contact Ro Longstreet for details.