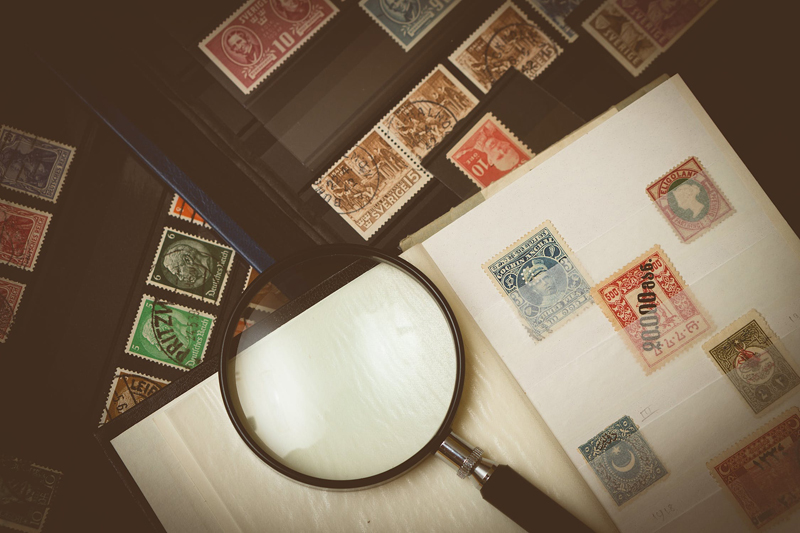 Identifying a stamp can sometimes be a tricky process. Even some of the smallest details can make a big difference. There are two Christmas stamps that feature a picture of Santa Claus on a roof. The only difference between the two is that one of the stamps shows an extra brick in the picture.

Stamps have their own anatomy, just like people do. Many things make up the identity of a given person. Things like height, weight, skin color, hair color, face shape, etc. Likewise, a stamp's size, country of origin, design, gum, paper, and other similar things help to identify the stamp.

Knowledge of these distinctions is important in identifying a stamp. Nobody expects you to be an instant expert. It simply takes some time to learn how to identify stamps. This will come from a combination of experience, reading, and research.

One cannot emphasize enough how important it is to be able to spot the differences in stamps that look similar to one another at a first glance. A single attribute difference between two stamps can be the determining factor between a cheap stamp and a rare and valuable stamp. It is the difference that counts, not the value.You can't determine the value of a stamp unless you have absolutely identified it. A stamp's value can increase or decrease over time, but its physical attributes cannot change.

In order to identify stamps, you are going to need some tools and accessories to help you to examine stamps in a manner that will not damage them in the process. You will need tools such as stamp tongs, perf gauges, a magnifying glass, etc. Fortunately most of these items are rather inexpensive to buy.

You will need to practice with the stamp tongs to learn how to use them properly and not damage your stamps. Practice on some scrap paper until you feel comfortable using them. Remember that stamps are paper and once the paper is damaged you cannot "repair" it!

Identifying watermarks on a stamp may or may not apply your stamp collecting ambitions. It all depends on your country of origin and the stamps you intend to collect. The real importance of being able to identify watermarks will depend on the time period the stamps are from, whether you will be collecting by country or topic. Finding an elusive watermark can be difficult in the beginning. It will simply take practice and experience to learn this tricky subject.

If you are still a little shaky using stamp tongs or a magnifying glass, you may need to use a desk mount for the glass which will allow you to use the tongs more effectively. Speed is not an issue in properly identifying stamps. Make yourself comfortable take tour time examining your stamps.




Related Articles
Editor's Picks Articles
Top Ten Articles
Previous Features
Site Map





Content copyright © 2022 by Gary Eggleston. All rights reserved.
This content was written by Gary Eggleston. If you wish to use this content in any manner, you need written permission. Contact Gary Eggleston for details.