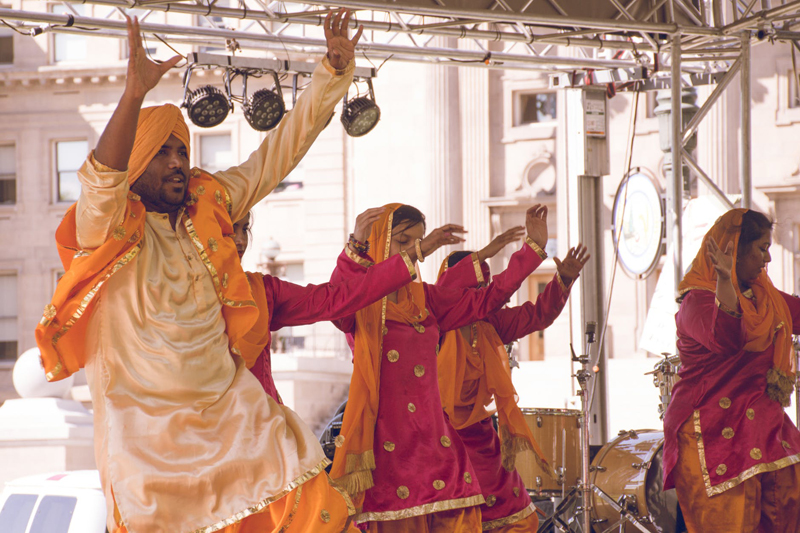 At times, I even surprise myself. A couple of days ago, I was in a panic frenzy when I realized I had no music for my workout class.

I think we all know how it goes. We try to do too much with our lives, so much that time whips by us. We think that time sped up, that the days go by faster, but in reality, it is us who try to do so much, so fast, so little hours.

There are two morning classes I teach, Wednesdays and Fridays at the gym. On Sunday and Monday, Flamenco practice, and on top of that I go over the choreography for my Vegas Stiletto Fitness (created by Lisa Valdes) class. My full-time job, writing, oh, and having a bellydance workout at Double Cross Lounge on Sundays at 2p.m. You think that was enough? No, I decided to add a Wednesday noon class for another group of ladies.

Of course, I am at work and leave exactly at noon to teach the Wednesday group. This one day in particular, I had the scarves ready, the radio, but no music. What to do! I scrambled everywhere. Maybe I had a CD in my purse, or perhaps, I left a CD in the little radio. The gods were not on my side. A few minutes before noon, a woman phoned me to ask if she could bring a friend. I couldn't let her know what was going on, so I smiled, still scrambling for music, "yes, that would be great! Can't wait to see you!"

I folded my cards and decided that I would use my sisters 80's CDs that she had for me. I knew there were somewhere in my office, but where? In the back of my drawer was a stack of CDs. Great! I can use one of them.

I put a CD in the little radio and played it to hear what was on it. To my surprise, it was Middle Eastern, Indian, and fusion music. Where did this come from? I didn't have time to think about it, for I was running late.

The CD is probably the best CD I have, but why did I not know this? The class went well and the women praised the music. I just had to think hard, who gave me this? I didn't buy it, I didn't know I even had it.

Turns out, after lot of thought, a friend of mine gave it to me years ago. That's right years. He knew I was bellydancing and he thought of me. I remember he handed me the CD and said, "I made this for you". I thanked him, and put it away, in my office. And that is where it sat until I scrambled, looking for music on Wednesday.

Honestly, I am somewhat ashamed that I didn't know this music, this treasure was in my office.

Now, on my to do list is to create a music inventory. I think everyone should do the same. We are all busy and if it is not music, I am sure that you have encountered a piece of fabric, DVD, game or item that you didn't know you had.

A music inventory is essential to know exactly what you have with you. The type of music you use for your dance, your lessons, and other projects. You can organize them according to the genre of music, artist or year of the album.

Knowing what you have also gives you insight as to what you are lacking. For instance, if you have plenty of Issam Houshan's music, maybe it is time to explore other artists.

Also, when people ask you exactly what you have, you immediately know how to answer. If people start conversations about bellydance music, you can engage in the conversation, because you know what is in your music inventory.

What an eye opener for me. I am thankful to have found this CD, this complilation created by a friend. Next time, I hope not to forget my music and be ready for the noon class.





Editor's Picks Articles
Top Ten Articles
Previous Features
Site Map





Content copyright © 2022 by Ronnette Ramirez. All rights reserved.
This content was written by Ronnette Ramirez. If you wish to use this content in any manner, you need written permission. Contact Ronnette Ramirez for details.