8 Tips For Attending A Coin Show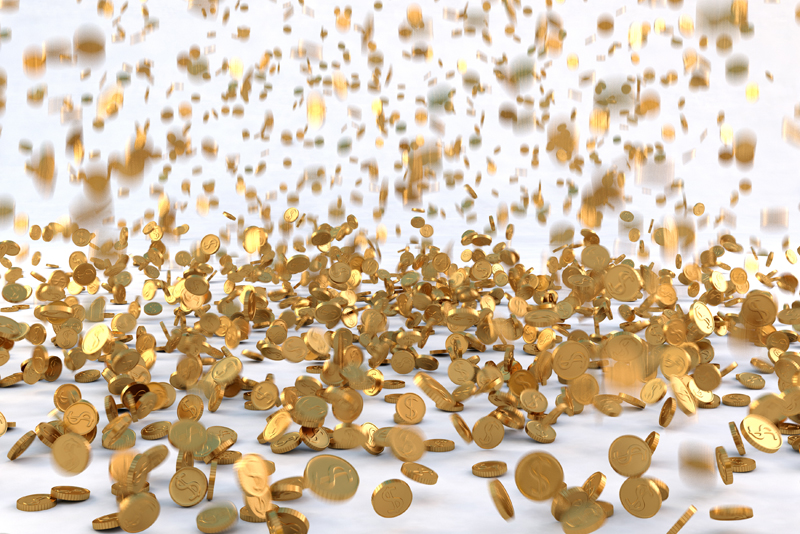 Once you make the decision to collect coins, you become aware that there are many different ways to acquire coins for your collection. You can buy them from a local coin dealer, shop online, buy from online auctions, buy coins through the mail, and last but not least you can attend a coin show.
Of course most coin shows are located in or around major urban areas rather than in rural settings. If you plan to attend a coin show and you live in a rural area you may have to travel a distance to attend one. Coin shows can be a great source of satisfaction in adding new coins to your collection.
However, new collectors often find that attending a coin show can be very frustrating. Too often these novice collectors blame the coin dealers, or the people who sponsored the coin show. Sometimes their frustrations are justified, but more often it isn't. What follows are eight tips on how to attend a coin show. Following these tips will decrease your frustrations when attending a coin show and will help you to enjoy the show.
1. Be friendly—You would think that this would be common sense. As the world has sped up over the years, the simple things often go by the wayside. If you come across a coin dealer that has some coins that interest you, introduce yourself and ask politely to see the coins you are interested in. Some eye contact, a few kind words, and a good firm handshake will make a great first impression.
2. Have some patience—Once you walk into a coin show of any size, it will be a rare day that it will be sparsely populated with spectators and buyers and that you will be able to walk up to any dealer's table and start browsing through his stock. Be prepared to wade through a crowd of people just to get a look at the various dealer's tables. A good coin show will draw a pretty good crowd of people. If you hate crowds, attending a coin show is not for you.
3. Ask the dealer how his day is going—This may too simple to mention, but if the dealer's day is not going where he would like for it too, he is having a bad day. Coin dealer's don't make any money if they don't sell some coins. Asking how the show is going for them is a courtesy that can open the door to finding the coins you are looking for. Of course you could use some other question to start a conversation. Just ask something intelligent enough to open up a conversation
4. Work on cultivating a relationship—This is the next logical step from starting a conversation with the dealer. It is one thing to be polite, but the time will come when you find a few dealers that you would like to get better acquainted with once you find they have some of the coins you have been searching for. Find out which coin shows these dealers go to, or get on their mailing list. The point is, you want to get to know these coin dealers better.
5. Learn how to haggle—No matter whether you are the friendliest person or the most unfriendly person around, you are going to be buying coins or currency from one of the dealers at the show. If you don't like the price the dealer has on his coins, learn how to politely ask for a better price. This is known as haggling. Haggling is simply asking the seller for a better price. The main thing is not to low-ball the dealer. If he has the coin prices at $100, don't expect him to drop his price to $20. If the dealer won't come down on his price move on if you really don't want to pay his price.
6. Refer your friends—If you have cultivated some dealers, don't be afraid to refer your friends to these dealers. Ask them to mention your name to the dealer. Word of mouth advertising is the best advertising any business can get. If the dealer has the coins at the prices you like, why not refer your other collecting friends. The dealer will likely be happy to see you at the next coin show.
7. Try coin shows of different sizes—All of these tips may be applied to a coin show of any size. You might be surprised which dealers you see at the various coin shows. Even if you have some bad experiences, learn from them and move on. The most important thing is to get to know some coin dealers you know you can trust.
8. Learn to move on—No matter what you do, some coin dealers are simply impossible to deal with, even if they have some of the coins you have been looking for. Most coin dealers are good and honest people, and be polite and getting to know them better will help you build your collection. Just remember that the impossible dealer is not the only coin dealer around. There are other dealers who will be glad to have your business.
These tips should help you to get more satisfaction out of attending a coin show. Being polite and kind will go a long ways towards building good relationships with the dealers you want to do business with.



Related Articles
Editor's Picks Articles
Top Ten Articles
Previous Features
Site Map





Content copyright © 2023 by Gary Eggleston. All rights reserved.
This content was written by Gary Eggleston. If you wish to use this content in any manner, you need written permission. Contact Gary Eggleston for details.