Stamp Paper And Watermarks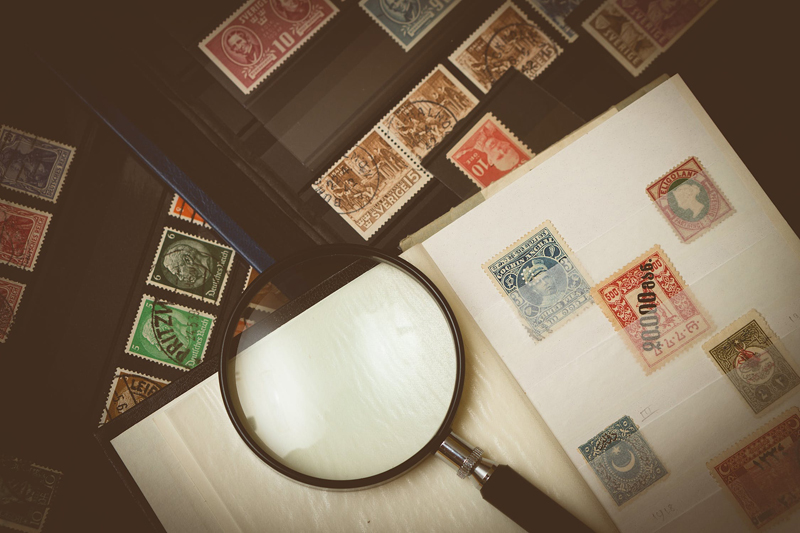 Stamp paper comes in so many varieties that you would need at least a couple of days just to lint them. However a decent understanding of the basics of stamp paper is useful. Paper identification can be a critical factor if you intend to collect early issues of some countries.

All stamp paper begins as a near-liquid substance made from wood pulp, which could easily be mistaken for thin oatmeal were it not for the odor that emanates from the goop. From this point the paper is either machine or handmade.
Machine paper is run over a bed of wire mesh, becoming one of two types of paper:
• Wove—Formed when the wire mesh is uniform, similar to window screening.
• Laid—Formed if there are thicker wires parallel in only one direction, spaced farther apart than the mesh. Lines will appear in the paper with this process. Handmade paper is usually more thicker and is not as uniform in thickness as machine-made paper.

Wove and laid are two key types of paper. Talking about them and examining them up close are two very different things. You should find an example of woven paper and an example of wove paper to compare them together. This will help you to identify what type of stamp paper you are dealing with when the time comes.
You have to understand the difference between wove and laid paper. Machine-made paper can pick up many foreign items a long the way as it dries. The foreign items will stick to the paper and then drop off later in the process, leaving defects in the form of random thin spots in the paper.

You will also want to be able to determine the difference between handmade and machine-made paper, especially if you plan to collect early issue stamps from some foreign countries. Determination between the types of paper used for stamp printing may require the use of a good micrometer. This specialized tool measures thickness to a fraction of a millimeter.

Paper descriptions used in stamp catalogs and similar publication leave much to be desired. They are not as detailed as those you would expect from a paper expert writing about paper in general. You will find terms such as "thick," "thicker," and "thin," as well as other general terms that leave much to be desired in describing stamp paper. This is why you will need your own samples to compare to.

Laid paper as previously mentioned is made with larger, parallel wires that form a design, which in theory is a "watermark." A watermark is an intentionally thin area in the finished paper. A watermark is more like something that "isn't" rather than something that "is." By holding the sheet of paper to the light, the watermark should be visible and will identify the "missing" paper.

Within stamp collecting, a watermark is such a process produced in the form of a design. Hundreds of watermarks are recorded on other postage stamps of the world, ranging from elephants to pineapples, to letters of the various alphabets of the world.




Related Articles
Editor's Picks Articles
Top Ten Articles
Previous Features
Site Map





Content copyright © 2022 by Gary Eggleston. All rights reserved.
This content was written by Gary Eggleston. If you wish to use this content in any manner, you need written permission. Contact Gary Eggleston for details.