Too Many Ways Of Collecting Stamps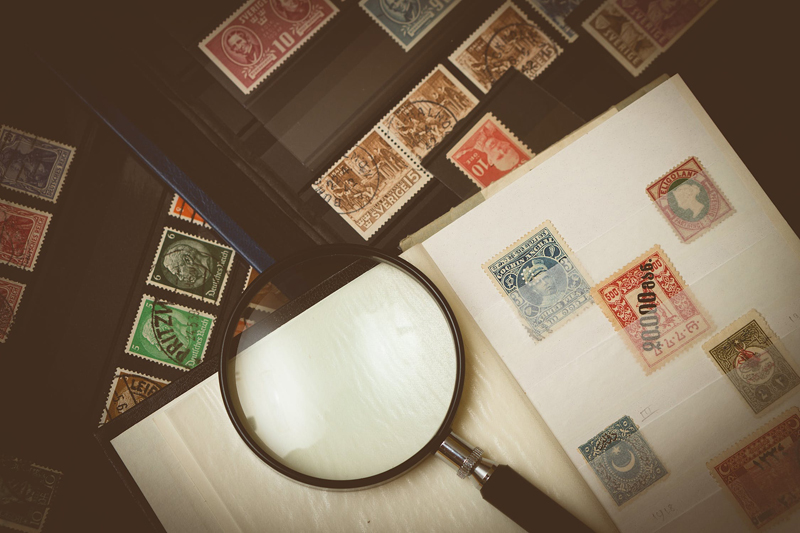 No doubt you have seen letters posted in various stamp collecting forums by disgruntled beginning stamp collectors who proclaim: "I am going to quit stamp collecting!" for whatever reason. Somehow, I just can't relate to their comments. There are so many different and interesting ways to collect stamps, one cannot understand how anyone could possibly give it up. Or perhaps that may be the real issue.

Maybe there are "Too Many" ways to collect stamps and beginning collectors simply don't know where to start. The first thing a new collector needs to realize is that there is no way you are going to be able to collect every stamp that exists now or will exist in the future. There are simply too many stamps in existence and the cost would be prohibitive for anyone but a billionaire.

The best way to start is to by collecting stamps by country and once you have some collecting experience under your belt, look at expanding your interests. You might go after rare stamps, commemoratives, by themes, etc. You could start building a world collection and then shift to a specific country that intrigues you.

Once you settle on a country or area, there are still more choices to make. Maybe this is what frustrates new collectors. Should you collect the stamps unused, used or both? Should you be a one-of-a each general collector, or should you specialize and look for varieties, errors or multiples? Often these are not easy questions to answer.

Any number of blow-hard self-proclaimed experts will offer their "advice" on what you "should" collect, and "how" you should collect stamps. Realize one simple fact. THERE IS NO WRONG WAY TO COLLECT STAMPS!. You can collect stamps anyway you want subject to your time constraints and your budget.

Another popular way to collect stamps is by topic. Here you need to take a personal inventory of your likes and dislikes. If you love movie stars, there are plenty of stamps that honor them as an example. Or if movie monsters are your thing there are quite a few stamps that honor this genre.

You can collect cover stamps. Cover collectors refer to covers as "postal history" and to themselves as "postal historians." By any name, cover collecting can add a whole new dimension to your collection, or it could become your primary collecting interest. As I have said it is totally up to you. Do not let any so-called experts dictate what or how you should start and run your collecting hobby. Find out what appeals to you and collect accordingly. Yes I am breaking my rule by telling you this. But my exhortation is to collect on the basis of what appeals to you rather than to the dictates of another.

Here is an interesting way to collect stamps that I recently came upon. You can collect stamps by what are known as "bull's-eye cancels." These are stamps that are socked-on-the-nose, with the cancellation centered directly on the stamp so that the location and date of mailing or use are shown on the stamp itself.

Apparently there are numerous ways to collect these stamps. Calendar collectors try to find a bull's-eye cancel for every date in a given span of time: just one year, a decade or from 1840 to the present.

The simple beauty of collecting stamps is that ultimately it is up to you to find your fun and passion in it. No one can really tell you what you should and should not collect. You should collect stamps the way you want to, when you want, and how you want to. Nothing else matters. Yes I broke my rule again.




Related Articles
Editor's Picks Articles
Top Ten Articles
Previous Features
Site Map





Content copyright © 2022 by Gary Eggleston. All rights reserved.
This content was written by Gary Eggleston. If you wish to use this content in any manner, you need written permission. Contact Gary Eggleston for details.