The Great Seal Conspiracy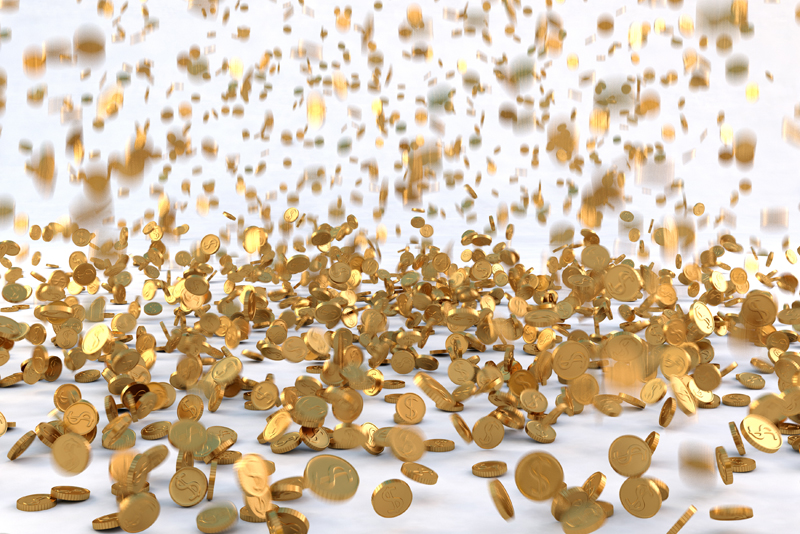 The popular 2004 movie "National Treasure" had the main character Ben Gates on the hunt for an enormous treasure trove hidden by the American Founding Fathers. A central idea of the movie is that the Founding Fathers were, by and large, adherents to Freemasonry and that the symbolism used by Freemasonry played a role in discovering the treasure.

While the movie is fictional, many people do believe that the "All-Seeing-Eye" originated with Freemasonry. While it is true that many of the founding fathers of this country were freemasons and most Masonic organizations do use the "eye" as one of their many symbols, there is no solid proof that the "All-Seeing-Eye" originated within Freemasonry.

Many conspiracy buffs believe that the "eye" is more symbolic of the Illuminati or similar groups that they believe want to rule the world under a single world-wide government. These groups are often referred to as the "New World Order." Some of the more extreme conspiracy buffs think that the "eye" is even more sinister as they believe it has Satanic overtones.

There is no shortage of websites on the Internet that have the purpose of proving, or debunking, the true meanings of the "eye." One of the most oft-discussed issues revolves around the reverse of the Great Seal of the United States, and specifically the eye above the pyramid.

Reams of paper and shelves of books could be devoted to the symbolism built into both side of the Great Seal. Due to our limited space, I can only briefly cover these issues. Here is what is definitely known:
After six years and three separate committees devoted to the task, Congress established the Great Seal of the United States on June 20, 1782. The images in question, the reverse side of the seal, appear on the left side of the back of the $1 Federal Reserve note.

Upon a closer inspection, you will find that the vigilant "Eye of Providence" enclosed within a triangle and emitting rays of light, hovering above an unfinished pyramid. At the base of the pyramid are the Roman numerals MDCCLXXVI, for 1776, the year of America's Declaration of Independence.

A banner below the pyramid carries the Latin legend NOVUS ORDO SECLORUM, meaning "a new order of the ages." Above the eye is the Latin legend ANNUIT COEPTIS, meaning "He [God] has favored our undertakings."
Whatever one's interpretation, the "eye" has become a familiar icon to Americans, and will likely appear on the $1 bill for some time to come.



Related Articles
Editor's Picks Articles
Top Ten Articles
Previous Features
Site Map





Content copyright © 2023 by Gary Eggleston. All rights reserved.
This content was written by Gary Eggleston. If you wish to use this content in any manner, you need written permission. Contact Gary Eggleston for details.