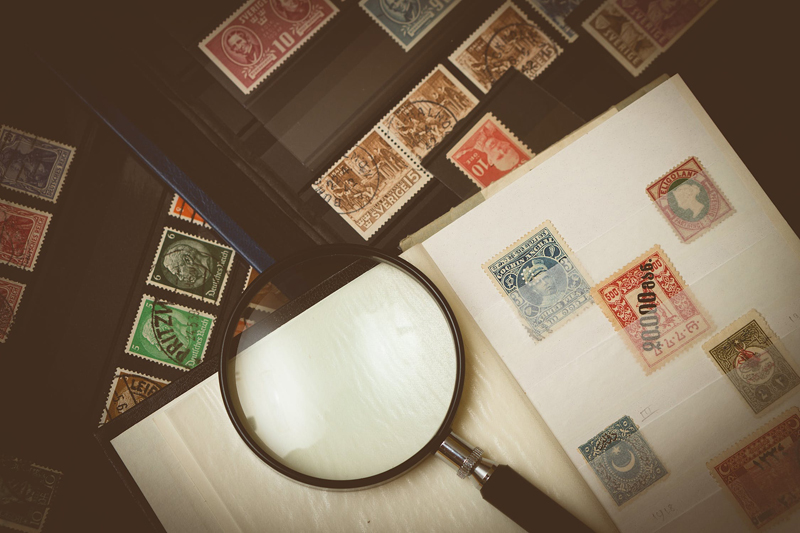 Most postage stamps are nothing more than small fragile pieces of paper. One cannot emphasize the "fragile" nature of stamps enough. While stamps are nearly always printed on high-quality paper which should last for a very long time, a stamp's longevity can be cut short by improper care. Once a stamp is printed, it can only be reduced in quality and never improved on.

While some hobbies accept some type of restoration as a legitimate effort, stamp collecting does not. In fact, a "restored" stamp is normally discounted in the marketplace. Restored stamps in the marketplace that are not identified as such are considered to be fraudulent.

As a stamp collector you need to know the difference between a stamp's condition and its grade. They are not interchangeable terms:
Grade: The centering of a stamp's design on the actual piece of paper that is considered to be the stamp.

Condition: An array of situations that degrades a stamp's value.
A stamp's grade is more a function of the production process. Factors that affect a stamp's condition come after the stamp has been produced. Of course, there exceptions, but the general theory is valid.

Grade is a sliding scale that affects value, and condition is the all-or-nothing situation that affects value. All aspects of a stamp's condition must be positive, or the stamp will be severely devalued. Grade is essentially keyed to the centering of the design on the stamp. The catalogue value is keyed to a specific grade, and the market value will increase or decrease based upon the stamp being of a greater or lesser grade than the pricing standard.

When it comes to centering, you are looking at extremes. The design is perfectly centered--horizontally and vertically--or the centering is so bad that the resulting item is considered to be a "freak." There may be a premium for either extreme. However, the further you move away from the extreme, the greater the decrease in value.

In some cases, centering can be a very critical factor to the value of the stamp. Precise tools will be needed to accurately measure the centering. Digital scanning and enlarging the image of a stamp can make measuring the stamp easier to perform. Some stamp issues are known for their bad centering, making individual examples of these stamps highly sought after when one is found to be well-centered.

For the most part, you can determine the grade of a stamp with the aid of the naked eye. Since grading stamps is more of an art than science, you will need to develop your own eye towards grading stamps.



Related Articles
Editor's Picks Articles
Top Ten Articles
Previous Features
Site Map





Content copyright © 2022 by Gary Eggleston. All rights reserved.
This content was written by Gary Eggleston. If you wish to use this content in any manner, you need written permission. Contact Gary Eggleston for details.