Being Emcee for one Night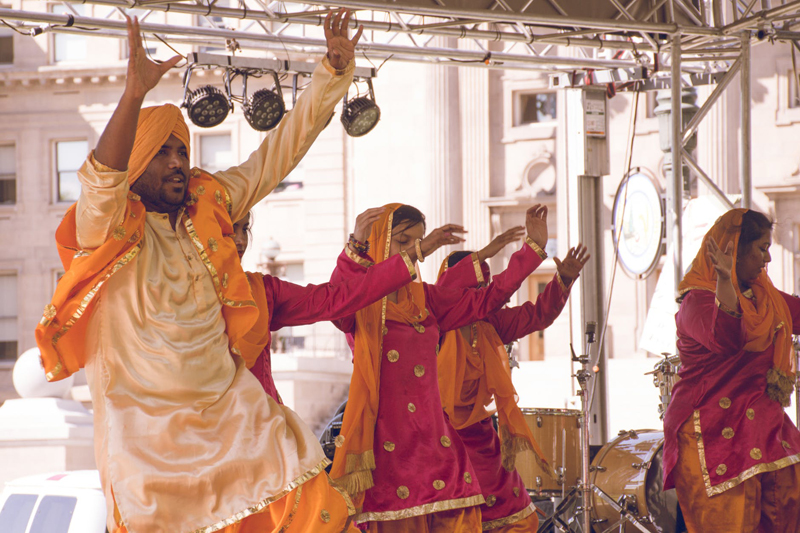 I decided to take one night off, so that I could introduce the dancers on stage and entertain the crowd. It was the kind of role that I had always wanted to do, since I've seen the best of the best do it. Now mind you, I have a long way to go, but when you know what your doing and what is going on, sky is the limit baby!

The Houston Area Bellydance Association (HABDA) had a performance at the Avant Garden. Instead of performing that night, I informed the others that I wanted to be the emcee. I've always had this admiration for people who just get up there and entertain the audience, while the next performer is preparing to get on stage.

Yes, it started out with Billy Crystal and the way he hosted the Oscars. He had this magic, and I almost wanted to see him and no one else. He could sing, dance, and say the funniest jokes. I loved that little pause after he knew he said a good joke. The laughter would intensify. He knew what he was doing, because he hosted a show about entertainment; he was an entertainer.

Let me say this, I didn't stay up the entire night before writing jokes down or coming up with a song and dance to please the crowd. I wanted to think of stuff off the top of my head. After all, I am a belly dancer hosting a bellydance performance. I'm in familiar territory. It was work, but in the end, I had so much fun.

The "work" part of my job that night, was to get the information ready before introducing the dancers. I knew most dancers by first name and so most wrote their dance name. I kept asking around, "who is this dancer?". Once I put face to dance name, it was cake from there. I had seen most of the dancers perform in the past, so I added my own personal touch to the introduction of the dancer. Not only did I have to have their information down, such as where they learned to bellydance or where they teach, but I had to make sure that each act stood out. I wanted to give the audience something to remember about the performer. Whether it was the way a dancer moved with her veil or the way she "dances with emotion", the little extra said, goes a long way.

And this goes back to what I said about Billy Crystal making a good emcee and having an emcee that knows the territory. Why would you want to get a rodeo performer to be the emcee of a bellydance performance? Would it make sense? Unless the rodeo man does acting or dancing on the side (come to think of it they probably do), he would know little about bellydance and being an emcee wouldn't work so well. I had nothing rehearsed, but I was able to make the crowd laugh and keep them entertained. It works well when you know well.

There were men in the audience and I spoke to them about male bellydancers. I told the men that male bellydancers are sexy and if the men wanted to show off, they needed to take bellydance lessons. Honestly, I said a little more to that, but you needed to be there to understand (wink wink). The men appreciated the humor and I actually caught a glimpse of a man shaking his shoulders as if he was already a dancer.

Next time, I'm going to actually prepare material and do some skits, maybe do a magic trick. When your next performance comes around, think about taking on the emcee role.


Editor's Picks Articles
Top Ten Articles
Previous Features
Site Map





Content copyright © 2022 by Ronnette Ramirez. All rights reserved.
This content was written by Ronnette Ramirez. If you wish to use this content in any manner, you need written permission. Contact Ronnette Ramirez for details.