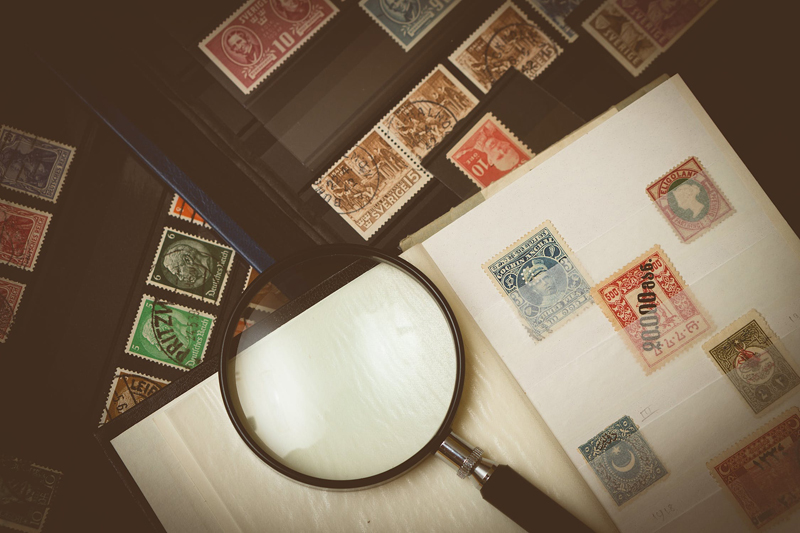 Stamps can have various values. when considering a stamp's value, you need to understand three things:
• Catalog value.
• Market value.
• Resale value.

These three separate kinds of value do not represent a good/bad situation. They are three different ways to figure a stamp's value based on your situation. You need to understand each and when to apply it. Knowing when to use the catalog value versus the market value is important. If you are calculating on the basis of the catalog value when you should be using the market value, you will come up with a different and usually an incorrect-for-the-situation value.

A stamp catalog is normally a reference work that has all stamps of a given country or region in a consistent fashion. Catalog information can enable you to determine exactly which stamps you do or do not own and into which sets or categories each individual stamp falls into.

The first stamp catalog was created in the nineteenth century. It was more of a price list of available items from dealers.. Current catalogs come in all sizes, shapes, levels of detail, and flavors, are reference works rather than price lists. While stamp catalogs do act as price lists, that fact is not a determining factor in the usefulness of a given catalog.

One of the forms of information included for each stamp in the catalog, is a "catalog value." Actually two values: one for a stamp in mint condition and the other for a used version of the stamp. If you consult three different stamp catalogs, you will likely find three different values listed for the same stamp.

Each catalog has a different criteria for setting a value for a stamp. This information will be listed somewhere within the catalog. You need to read this to figure out how that particular catalog arrives at the values listed within its pages.

The most widely used catalog is the "Scott Standard Postage Stamp Catalog." Each of the six annual volumes has an extensive introductory section that opens with its definition of its catalog value: "The Scott Catalog value is a retail value that is, an amount you could expect to pay for a stamp in the grade of Very Fine with no faults. any exceptions to the grade valued will be noted in the text."

In essence, Scott's interpretation of catalog value is a retail price for a stamp when that stamp is purchased singly from a dealer. Scott also sets a minimum value that it will assign to a stamp which is supposed to account for a dealer's overhead in handling an individual low-valued stamp, preparing it for sale. If you calculate the catalog value of your collection, you are adding up individual values as if you were purchasing them one at a time.



Related Articles
Editor's Picks Articles
Top Ten Articles
Previous Features
Site Map





Content copyright © 2022 by Gary Eggleston. All rights reserved.
This content was written by Gary Eggleston. If you wish to use this content in any manner, you need written permission. Contact Gary Eggleston for details.