Planning a Successful Show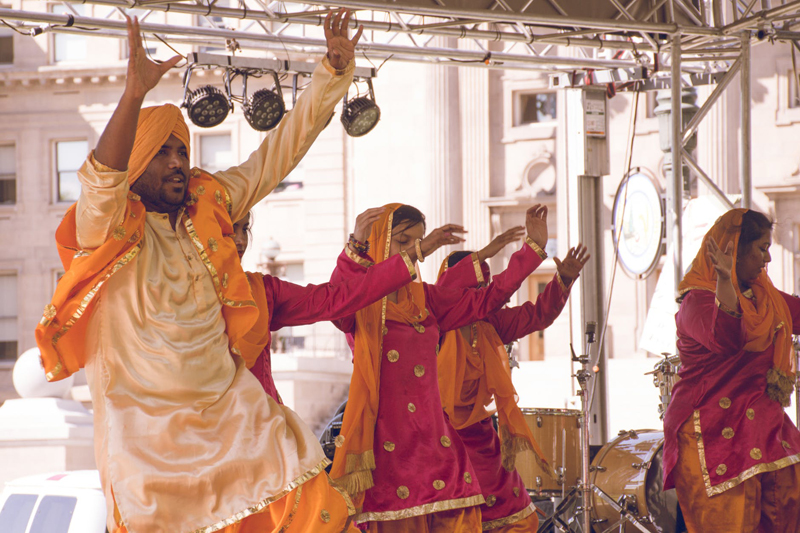 A belly dance show and/or event takes proper planning, for in order to be successful, the planning can not be done over night. Whether there is one person or a group coordinating the show, several things need to be considered.

1. How many people will attend the show? Most groups or individuals planning a show in their community, usually plan between fifty to a hundred people attending the show. This issue is usually decided immediately, because automatically, the budget for the show has already been ball parked into the equation. However, shows planned for an audience over a hundred may turn into a long term project or a nightmare. With this first issue, being realistic is key. It is wonderful to always want hundreds of people at the event, but is it possible?

2. When? Shows usually take place on a weekend when more likely people are free from work and can make it to an event. Sundays during the day, may not work out, and weekdays will almost guarantee a small crowd. During the holidays, especially around December, people look for something festive to do. A show around that time can draw in a good crowd. Summer is also another great part of the year, but come around late August and September when the kids and parents are planning on back to school shopping, the turn out will not be strong.

Also, keep in mind of other events that will take place in the community. It is best not to plan the show when there is a big festival in the city that attracts a large number of people. If a well known dancer is coming to the city, then again, it is best to avoid the show during that weekend.

Looking at the "when", determines when the planning starts. If it is going to be a small event, planning six months prior is always good. Bigger crowds, higher costs, a year of putting it all together.

3. What will it cost? There is going to be without a doubt money involved in creating the event. Nothing is free, unless federal grants were given out to the artists. Most venues will charge a fee for the place, the sound system, and possibly security officers. Food, drinks, and possibly door prizes are another cost factor.

If there are performers that agree to participate in the event, what will it cost them? With cities like Houston, Texas, guest peformers have trouble finding parking. At times, it costs the guest performer to find a parking spot. For the event, it should be discussed whether the performer or the group that is coordinating the event will cover the cost.

4. Who is putting the event together? Deciding on a strong group of people executing a successful event is never easy. I've heard time and time again that some people just rather do the whole event on their own, because of the other individuals' lack of contribution. There are some venue owners who have the means to hire the performers and have a show without anyone else involved. For the most part, successful, big events are done with a group of people. A leader of the group should delegate duties to the others, keep track, follow up, and note what has/has not been done.

Some individuals are good at one aspect of the event. For instance, one person may always volunteer to get the venue, while another individual knows a catering service that will provide food for a low cost.

5. What is the venue like? People go to a nice place where they can enjoy a good show. Low, run down places will not attract people, unless there is something very unique about the place itself. Also, people don't want to have a difficult time looking for the place.

It is best when planning to ask others who have had an event at a certain venue, what they thought about it. Some may give negative opinions, such as the owner was never there to help, or the place had no air conditioning. Some will give the opinion that the venue is a great spot and the cost is low. It never hurts to ask.

Ask about the do's and dont's of the place. Owners can require you to clean afterwards, lock up, and they can require the group to bring their own chairs. Some venues may not allow food. Be very respectful of the place, regardless whether it was a good or bad one.

6. How will the event be advertised? Since Facebook is popular, most groups post the event there. Fliers are great, but if the group is looking to magazines, television ads, then there will be costs. Word of mouth can only go so far, but media actually boosts the number of people showing up for an event.

7. How many will be allowed to perform at the event? So let's say that you have a general idea of the start and end time of the event, and let's say that the start time is 7:30p.m. Figure in about a good three hour event, ten performers and an intermission. Having twenty or more performances, the crowd will become bored and frustrated. I remember one event that started around 7:30p.m. and didn't finish till close to midnight!

The next article I write, will discuss things to consider for the actual performers. I haven't discussed workshops at this point, so please don't confuse this with actual workshops. That is a different creature.


Editor's Picks Articles
Top Ten Articles
Previous Features
Site Map





Content copyright © 2022 by Ronnette Ramirez. All rights reserved.
This content was written by Ronnette Ramirez. If you wish to use this content in any manner, you need written permission. Contact Ronnette Ramirez for details.