Planning a Successful Show II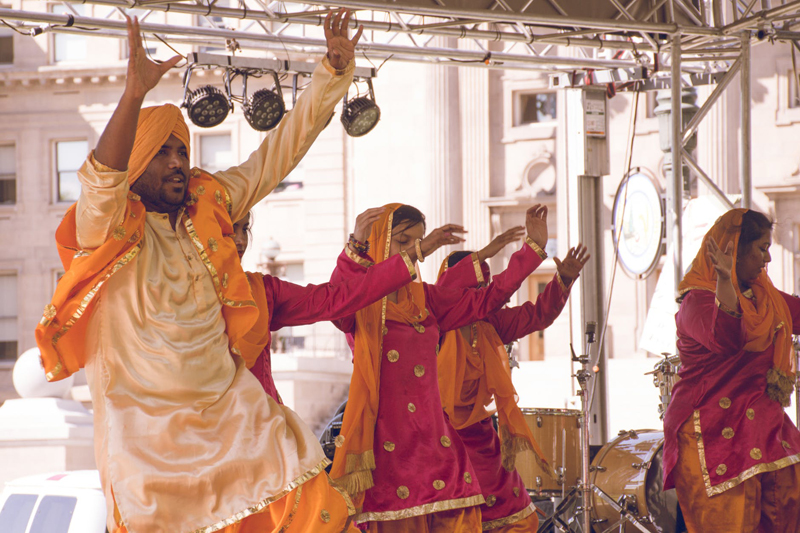 The last article, I gave helpful suggestions on planning a successful show. Now, I want to focus on the dancers that will perform at your show and what must be done, so that dancers are willing to peform again and again at your special event.

1. Let the dancer know exactly how many dancers/groups your event will have on that day. When your organization sends out the announcement for your event, you need to let the dancer know ahead of time that you anticipate at least ten to fifteen dancers (as an example). This allows for performers to take your event seriously. People will commit quicker, and those who do commit early are serious. Also, dancers are not upset with you if they are too late to respond.

With this, you may want to inform those interested that they can perform once or twice. A troupe leader more likely will be the one to ask if they can perform a solo and a troupe number. You have to have all this in the guidelines when making your announcement or call for performers.

2. Give a brief description of the stage or the dance space. Some dance troupes plan for big choreography and thus, the space. It is only right to let the performers know that the space is limited, so that they can adjust choreography. Is the dance space at audience level or will the audience be in a stadium type of seating? Again, this is important for groups that will do floor work. Dancing in front of an audience that is seated at the same level, will be at a disadvantage.

The type of floor. Oh, this one gets me. Some floors are just not feet friendly. It is wise to inform the dancers to bring some type of protective shoes, sandals, or anything that will protect the feet.

3. Dancers need to know the length of time given for their performance. Well, as performers, we love to show off, so we want all the time in the world! Unless you plan on having just one performer, you need to let the performer know, hey, nothing more than three minutes. Seriously.

Make sure, especially with Middle Eastern music, that the performers know the music is not offensive. It has been known that some belly dancers have performed to Middle Eastern music with offensive lyrics. Just because the beat sounds great, doesn't mean the lyrics follow. Performers should be able to tell the event organizer the name of the artist and the title of the song.

4. Dancers should have a rehearsal time. Especially if the dancer has not seen the place prior to the performance. I'm not suggesting you go out of your way for an extra day, but at least an hour or two before the show wouldn't hurt. Besides, this works to the benefit of the event organizer to catch the "bugs" before the show, such as speaker check, wire check, and mic check.

5. There should be a dressing room for dancers. This does not have to be elaborate, but a mirror and good size room will do the trick. If your event does not provide this, then you need to let the dancer know ahead of time. Also, you may want to assign someone to be in charge of the dressing room. At times, dancers will run into an emergency and will need assistance.

6. The line-up for the performance. Let the dancer know when it will be their turn to go on stage. Someone should introduce the dancer, along with the name of their song. While a dancer is on stage, someone should notify the next one to be ready.

7. Don't be afraid to let dancers know about restrictions. Some performers these days are wearing some really, uh, revealing costumes. This is your event, and if you don't want dancers in revealing costumes, let them know. There will be dancers who do not like limitations on what to wear, but at the end of it all, there are always other dancers to fill in the spot.

There are other things that can be done to make sure the performers are ready and happy to perform at your event. Always let the performers know how much you appreciate them taking the time to make it to your event. Some performers do charge a fee, and there are those who have no problem just participating. I hope your events are very successful!


Editor's Picks Articles
Top Ten Articles
Previous Features
Site Map





Content copyright © 2022 by Ronnette Ramirez. All rights reserved.
This content was written by Ronnette Ramirez. If you wish to use this content in any manner, you need written permission. Contact Ronnette Ramirez for details.