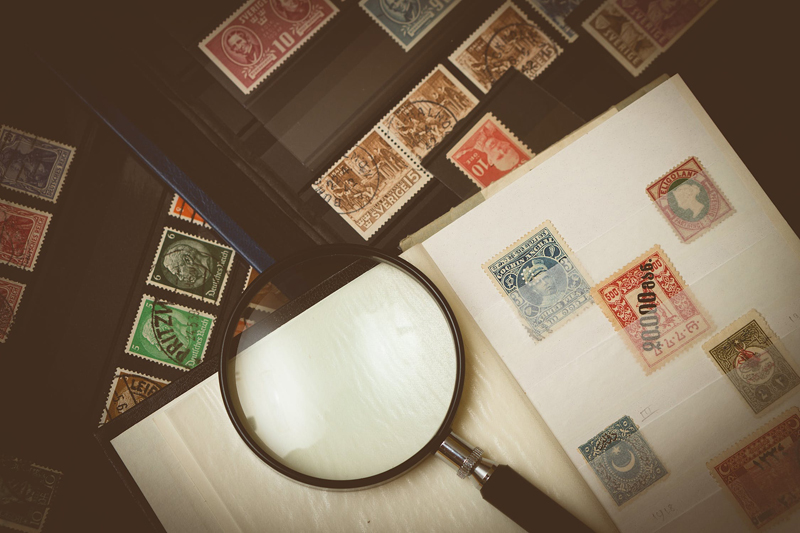 Stamp collecting is a very popular hobby that has been around for a long time. The hobby has been so popular that some philatelic enthusiasts take it to serious levels involving money. Stamp investing has become a serious business, so serious that it goes way beyond normal stamp collecting.

There is one point you have to get clear on to begin with, stamp investing is basically a rich man's hobby. If you don't have the spare cash to serious invest in rare stamps you should wait until you do have the necessary amount of money to become a rare stamp investor.

Otherwise, the best you can do is just purchase some stamps and hope for he best that they will increase in value over time. A real stamp investor seriously follows the publications devoted to stamps. They are constantly studying global trends, especially in politics, and other things that could affect the value of rare stamps.

Serious stamp investing entails keeping up with the latest developments in the stamp market. Stamp investors must keep track of the events happening all over the world, such as the liberation of small countries, because surprisingly, stamps often play special roles in the general economy.

There two forms of stamp investing. First is the accumulation of stocks of stamps currently released, typically in full sheets and large quantities of these sheets. Second is the purchase of the rare and already valued items, and keeping them until they increase in value and can be sold for a profit.

The first form of stamp investing is a rather uncertain method. It entails the purchase of as much issue of stamps every year. Some of these stamps may increase in value. However, most will not. There is really no way to know which stamps will increase in value and which ones will remain cheap stamps. At best you can only guess. Of course the stamps will always be worth their face value. To gain profit with this method is simply a matter of chance.

The second form of stamp investing is more expensive and also risky. The investor has to shell out a lot of money for the stamps he purchases. Rare stamps cost more than their original face value. The rarer and more collectible the stamp is the more, it is going to cost to acquire it. And of course it could lose some of its value due to different things.

The good thing about this method of stamp investing is that the investor can easily trace the market development of the stamp in question. It is usually easier to track the trends of rare stamps, than newer issued stamps whose value is still being worked out by the market.

Method two only requires the investor to purchase those stamps he is interested in. If done right, there is a greater opportunity of picking a winner and making a profit, rather than buying a huge quantity of stamps that may never become rare and valuable.

Either form of stamp investing will require large amount of money upfront. Thus stamp investing is generally only for those who are already rich to begin with. It is not a poor man's hobby! Stamp investing can be a rewarding hobby or it can be a risky form of investing for those who are ill informed of the ins and outs of the stamp market.



Related Articles
Editor's Picks Articles
Top Ten Articles
Previous Features
Site Map





Content copyright © 2022 by Gary Eggleston. All rights reserved.
This content was written by Gary Eggleston. If you wish to use this content in any manner, you need written permission. Contact Gary Eggleston for details.