Venturing Beyond Your Neighborhood.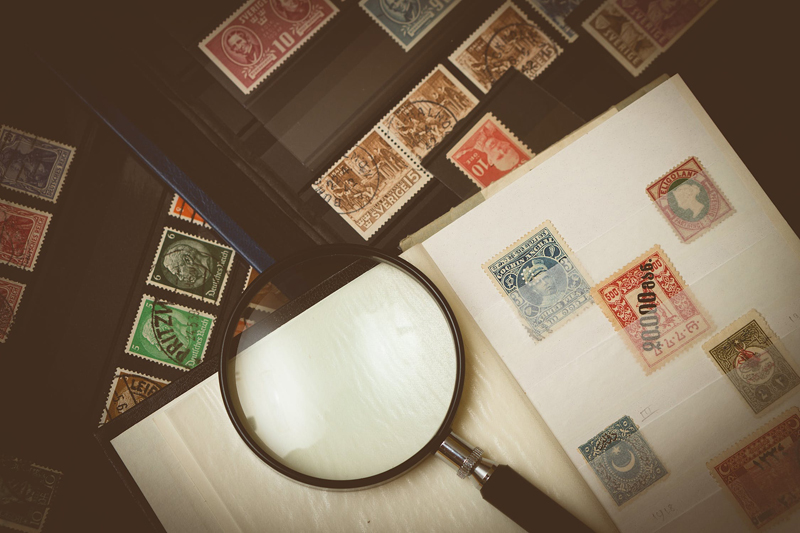 Once you have exhausted your own neighborhood, it is time to venture further out to look for new acquisitions for your collection. Here are some possibilities:
• Postal Clerks--If you are a U.S. resident, you may want to get to know your local post office clerks. One clerk may have an issue of stamps that other clerks will not have.
• USPS Philatelic Center--These special postal counters in some post offices maintain a more complete stock of new stamp issues.
• Stamp Dealers--Check out your local Yellow Pages for a stamp dealer near you.
• Local antique, thrift, second-hand shops--Nearly any local has a number of these types of stores. Visit the ones in your area. You may find some surprises at these places.
• Yard Sales--Check out yard sales in your area. Sometimes people do sell their collections in such sales.
• Local Auctions--Estate auctions often have stamp collections for sales.

With the advent of the Internet, you can now access stamp dealers online instead of having only a local dealer to deal with. Stamps have been sold through the mail for years and the Internet provides a way to expand this even more. There is no accurate census of the number of stamp dealers that exist in the U.S.

And it is even harder to know what the size of most stamp dealers operations are. They can range from dealers that employ several employees or are merely a one-man-band operation. However a very high percentage of stamp dealers do conduct all or part of their business through the mail. Most will be specialists in what they sell. Some stamp dealers will specialize in one or a few countries, topicals, airmail, buying and selling collections and accumulations, or any number of other possibilities.

Just as all clothing stores do not satisfy the needs of all shoppers by virtue of what they stock and sell, or how they sell it, it is much the same with stamp dealers.. Contacting a stamp dealer is really no different than contacting a plumber or a paint store. Here is a listing of some approaches to stamp dealing:

• Approvals/Automatic--Approvals is a common way for beginners to buy stamps. Approvals operate like a book club. The dealer sends you an assortment of stamps and you pay for the ones you want and return the ones you do not want.
• Approvals/Requested--This operates on the principle that you request a particular assortment of stamps to review and buy or reject.
• Collections--Different from an accumulation, a collection is normally sold on album pages, although some of the better material may have been removed. That is a dealer or other collector may have purchased the collection from a collector, cherry-picked the good material and sells the crap as a single unit.
• Accumulations--Different from a collection, an accumulation is a logical grouping of stamps--by country or topic.
• Mixtures--This is a stamp-collecting term for plenty of different stamps.
• Packets--A counted, unduplicated grouping of a single country, region or topic.



Related Articles
Editor's Picks Articles
Top Ten Articles
Previous Features
Site Map





Content copyright © 2022 by Gary Eggleston. All rights reserved.
This content was written by Gary Eggleston. If you wish to use this content in any manner, you need written permission. Contact Gary Eggleston for details.