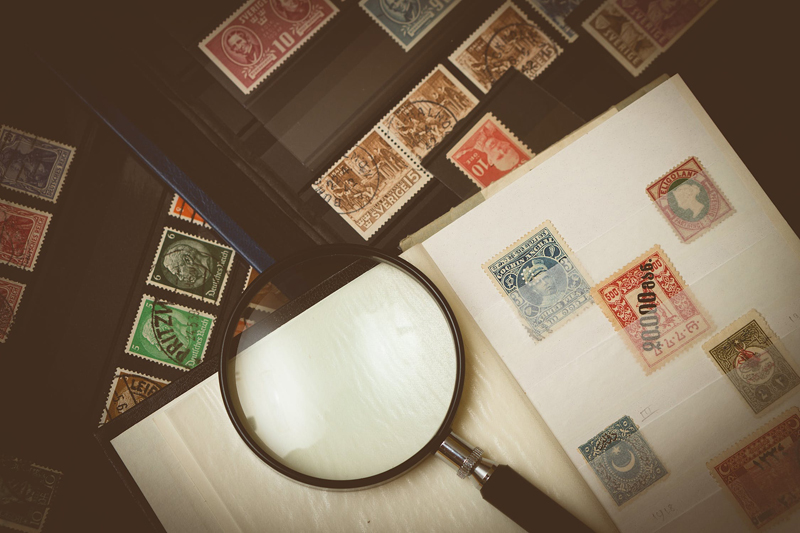 Auctions can be a fun way to add stamps to your collection...unless your emotions get the best of you and cause you to overspend beyond your budget. Nothing is worse than going to a stamp show, which has a public auction as one of the main events. Let's say you have about $30 in your pocket. You park your car, enter the stamp show/auction, and immediately you spot a stamp you have been looking for that has an estimated value of $5.

Unfortunately for you, there is someone else there also interested in the same stamp. Your macho side takes over as you bid on the stamp. After all you are determined to win that lot of stamps, but so is the other person!. You finally win the lot with a bid of $22.50. Your parking fee is $7. Now your lunch money is gone and you hope you can find an old stamp collecting buddy to lend you some money so you can eat. Otherwise, you are going to be the happy bidder with a growling stomach. This story isn't exactly fiction. Many stamp collectors have found themselves in a similar situation.

At an auction, you purchase a lot of stamps, which is normally numbered to allow the auction firm to track the material for the purposes of crediting what you pay as a purchaser to the proper original owner of the stamps. While many auctions consist of consigned material. some stamp auctions firms purchase stamp collections for resale and are selling their own material.
Stamp auctions represent a tremendous opportunity to obtain fresh new material for your collection. You can purchase individual items, larger lots, or nearly anything else. Don't be timid or too aggressive. You simply have to find your own comfort zone when you bid.

The most important rule of auction buying is: Read the terms of sale carefully and understand what you are reading. Auction bids are increased in increments based on the bid level, which is normally a rule within the terms. Although a standardized set of terms for all stamp auction firms would be desirable, such is not the case.

Be aware that there will be differences among the terms for various auction firms. You need to know what these terms are in advance, before you even decide to participate in the auction. If you don't understand the terms, don't bid in the auction.

If you have never participated in a public auction before, where the bidding is done right before your eyes, do not jump into it before you understand how a public stamp auction works. It would be better if you just sat back and observed what is going on in a stamp auction first and then make plans to apply what you learned at a future auction. This will save you much money and heartache in the long run.



Related Articles
Editor's Picks Articles
Top Ten Articles
Previous Features
Site Map





Content copyright © 2022 by Gary Eggleston. All rights reserved.
This content was written by Gary Eggleston. If you wish to use this content in any manner, you need written permission. Contact Gary Eggleston for details.