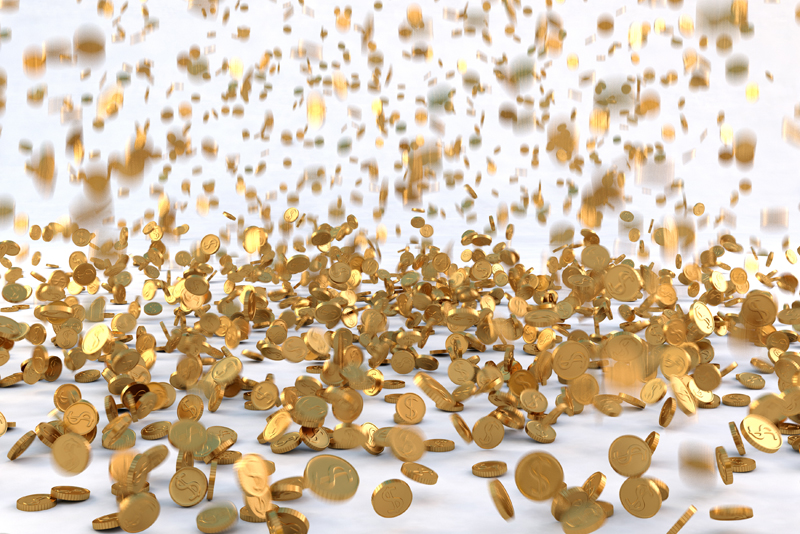 There are a number of ways to cherrypick coins. One way involves looking for undergraded coins rather than looking for die types. With luck, you may be able to find some undergraded coins at a bargain price. However, you are more likely to encounter overgraded coins than ones that are undergraded. Since coin grading is still both an art and a science, there is always going to be differences in the grading of coins from one grader to another even on the same coin.

The problem of overgrading has been somewhat diminished with the rise of third-party coin grading companies. Unless, you consider the rise of many sub-standard coin grading companies in recent years. However, some coin graders are conservative in their grading while other coin graders are not. This opens up the opportunity to find some bargains.

If you can find some coin dealers that are conservative graders, you may be able to find some undiscovered treasures that are undergraded and therefore underpriced or undervalued. The real secret to doing this is really not that much of a secret, and it isn't something that you will be able to do overnight. The main part of the secret is to learn how to grade coins yourself. The real secret is knowledge and its application.

If you rely on other people to grade coins for you you will be seriously handicapped when you go to cherrypick coins. You need to be confident in your own ability to grade coins accurately. Fortunately there are a number of good books that can give you the knowledge to learn how to grade coins accurately. I am not going to recommend any particular book on coin grading as there are some good ones to choose from.

A simple search on Amazon's website will turn up some great books on coin grading. Read the reviews if there are some, study the individual book's description and choose accordingly. In fact I would suggest that you buy two or three different books. It will not hurt to compare the information presented in each book. One author may cover a particular topic better than a different author. Of course you will have to keep your budget in mind when you go to buy these books.

Also make use of the Internet to look up articles on coin grading. This is one subject you can never learn enough about. There are different websites and forums that can offer information on coin grading. Tailor your search for information on the specific coin types you are searching for. There is nothing wrong starting out with general information and then starting to specialize over time.



Related Articles
Editor's Picks Articles
Top Ten Articles
Previous Features
Site Map





Content copyright © 2022 by Gary Eggleston. All rights reserved.
This content was written by Gary Eggleston. If you wish to use this content in any manner, you need written permission. Contact Gary Eggleston for details.