The Return Of The Morgan Silver Dollar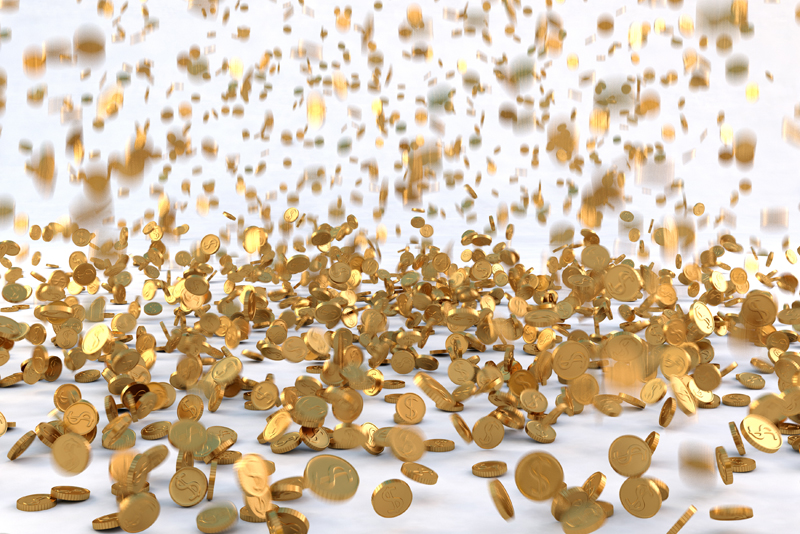 The year 1921 brought the return of the Morgan silver dollar after a 17 year hiatus in production. The Philadelphia, Denver, and San Francisco mints struck more than 86 million Morgan dollars that year before the Peace dollar started being issued. Granted their is more to the story of the Morgan dollar's return than just the mintage figures. The Philadelphia and the San Francisco Mints struck proof versions of the 1921 Morgan dollar.

The Philadelphia Mint had to hurriedly re-create the Morgan dollar design from scratch. There were so many differences from the earlier Morgan dollars, that the 1921 Morgan dollar could be considered to be a distinct variety all its own. The Denver Mint's Morgan dollars featured hand-numbered "3" and "12" and engraved with a commemorative inscription.

Originally, production of Morgan dollars had ceased in 1904 when that run had been completed. The master hubs were destroyed in 1910 due to the belief that no more silver dollars would be needed in the future. In 1918 the situation changed with the passage of the Pittman Act. This Act authorized the U.S. government to melt up to 350 million silver dollars, convert the silver into bullion, and either sell it or use it to strike new coins.

The government was also required to strike replacement dollars for any and all silver dollars melted down. Between 1918 and 1919, more than 270 million silver dollars were melted. Most of the silver bullion was shipped to Great Britain and then diverted to India. Great Britain repaid its $270 million wartime loan in 1920 amid speculation that the silver dollar was to be revived again.

A circulating Peace or Victory commemorative coin was proposed at the 1920 American Numismatic Association's convention in Chicago. But nothing really definite came out of the proposal. Therefore work on reviving the Morgan dollar proceeded to blossom. The Morgan dollars from the re-created dies had a flatter relief than earlier Morgan dollars did., plus the edge of the coins was slightly rolled or rounded.

Many other design details distinguished the 1921 Morgan dollars from their predecessors, but they were of little note compared to the more important question of what was to be done with the coins. Would they be put into circulation or would they be stored away somewhere waiting for a purpose? Silver dollars hadn't been popular back in the East, while westerners preferred cold, hard cash. It really didn't matter much in the long run as the Peace dollar dies were ready.




Related Articles
Editor's Picks Articles
Top Ten Articles
Previous Features
Site Map





Content copyright © 2022 by Gary Eggleston. All rights reserved.
This content was written by Gary Eggleston. If you wish to use this content in any manner, you need written permission. Contact Gary Eggleston for details.