Civil War Fractional Currency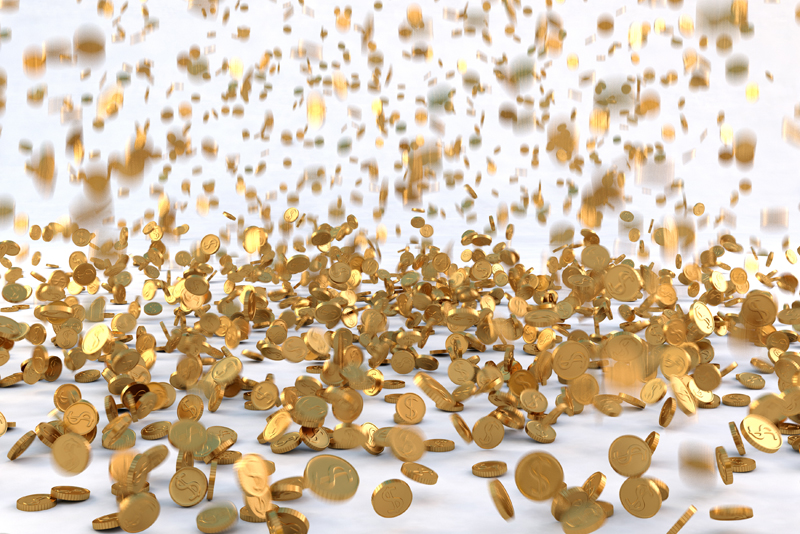 Silver half-dimes had been minted since the 1790s, but they quickly disappeared from circulation during the Civil War. Due to the uncertainty future of the war conditions, people hoarded coins. The scarcity of coins proved to be a great inconvenience to business. It became virtually impossible to make change for the ordinary purchases from dealers and merchants. One newspaper in 1862 stated that small change was so scarce, that it took more than a day's search to turn up a single five-cent silver piece.

The situation grew so bad that that ordinary postage stamps were used in place of coins. The problem with the use of postage stamps was that they quickly became dirty, worn, and they stuck together. Of course the Post Office was quite happy to see an increase in the sale of stamps, especially since it didn't have to process any additional mail. However, the Post Office refused to redeem any damaged stamps which had been used as currency or money.

A newspaper called the Evening Post commented on July 25, 1862:
"There is a good deal of complaint here today against the semi-official statement in the newspapers recently respecting the use of postage stamps as currency. The announcement recently dictated by the Postmaster General is that the Post Office will neither redeem nor exchange postage stamps issued by it, nor will it promise to acknowledge its stamps if soiled by use."

The newspaper criticized the Post Office's policy, noting that a large proportion of the stamps sold for use as money were of the five, 10, and 24-cent denominations. The newspaper complained that if the stamps were not redeemable, they were "worthless" to their holders. The government's solution was to issue small-denomination, ungummed notes utilizing stamp designs.

This stamp-like currency was called Postage Stamp Currency, the first examples were issued in August 1862. In 1863, the Treasury Secretary Salmon Chase asked for a new series of notes that became known as Fractional Currency. These were more colorful and were printed on both sides, which made them much harder to counterfeit. This Fractional Currency was used until silver coins returned to circulation in the 1870s. Acts of 1875 and 1876 provided for the redemption of the Fractional Currency.

The Assistant Treasurers of the United States were authorized upon the presentation at their respective offices for redemption of the Fractional Currency of the United States in sums of $5 or multiples thereof, assorted by denominations and in amounts not to exceed $100, to issue thereon a like amount of silver coin of the denominations of 10, 20, and 25 cents.



Related Articles
Editor's Picks Articles
Top Ten Articles
Previous Features
Site Map





Content copyright © 2023 by Gary Eggleston. All rights reserved.
This content was written by Gary Eggleston. If you wish to use this content in any manner, you need written permission. Contact Gary Eggleston for details.