Drama Queen Performance Intensive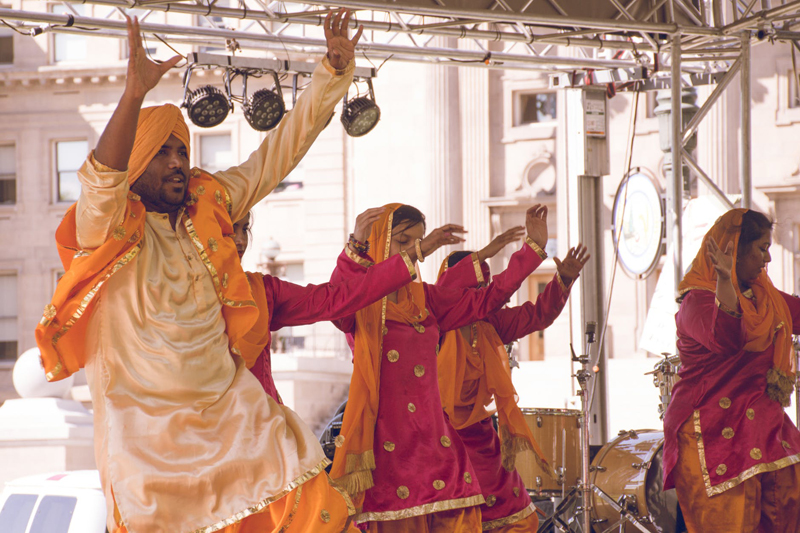 Most of us are ready to start the new year with all sort of things. For those in the Los Angeles area, Princess Farhana has a bootcamp that will challenge the theatrical aspect of performance. Four Sundays, January 8, 15, 22 & 29, 2012, will get dancers in top shape to be in total command of the stage.

First of all, thank you Princess Farhana for this intense workshop. Most workshops are about dancing and different techniques, but learning theatrical concepts is just as important. In this day and age, a person has to be versatile. A director for a major performance is not only going to want a dancer to just move, but instead, the director will want a dancer to say some lines. Should a director decide that he wants much more than the dancer to say a few lines, well the dancer must be ready.

This is why the Drama Queen Performance Intensive is so important. On any given day, someone may call a dancer to not only dance for a few minutes, but to also deliver a sultry speech. Are dancers ready for this? And if not, why?

And don't get me wrong, it can always work the other way around. An actor may be called out to do a few steps to a song, but not be ready. Princess Farhana understands the importance of being versatile; it makes a dancer so much more than well, a dancer. During the MECDA Professional Dance Conference, I saw "Underbelly: A Year in the Life of Princess Farhana". It was the first time I was able to see a dancer bring different characters to life.

It is any performer's dream to capture the audience, leaving them with wonderful memories of the performance. The performer dreams of all the attention and great reviews. It all has to start somewhere. It has to start from understanding who we are as performers and all the emotions that as humans we are able to portray. Some dancers have been through challenging, sad experiences that can be portrayed on stage, while others have funny, wild experiences that can come to life in a performance.

When bringing out the character in a performance, one has to learn the dynamics of the stage and acting with others. Seeing a performance come to life, people think, "oh, that's easy", but in reality, it takes a lot of work. A dancer/actor has to know when to say their lines while another person is moving around the stage doing something totally different, all at the same time having to stay in character.

Participants for the 2012 Drama Queen Performance Intensive will have fifteen hours of training. "This is theatrical bootcamp, but in a good way", says Princess Farhana. The fifteen hour intensive is filled with lessons on theatrical phrasing, stage make-up, stage presence, getting over stage fright, structuring shows, getting in touch with emotions, constructing costumes, pantomime, and non verbal narrative.

Right now, those who live in the Los Angeles area will benefit from this training, and hopefully soon, others will have the same opportunity. Nevertheless, the is food for thought for all dancers.

Princess Farhana is asking those who are interested to please sign up as soon as possible. I was told there is an assignment prior to the first day of training. Of course, there will also be homework assignments too. You best not disappoint Princess Farhana; she only expects the best from all her students. Princess Farhana told me she wants students to "fully embrace themselves as a performer and to grow as a creative artist; to know that they can command an audience's emotions, and to hit the stage without any fear, being the best they can be".

Students who had this training appreciate all that they learned from Princess Farhana. "I've had people tell me that learning a lot of these theatrical 'tools' have really changed the way the audience receives them. I've also had people dedicate performances to me", says Princess Farhana.




Editor's Picks Articles
Top Ten Articles
Previous Features
Site Map





Content copyright © 2022 by Ronnette Ramirez. All rights reserved.
This content was written by Ronnette Ramirez. If you wish to use this content in any manner, you need written permission. Contact Ronnette Ramirez for details.