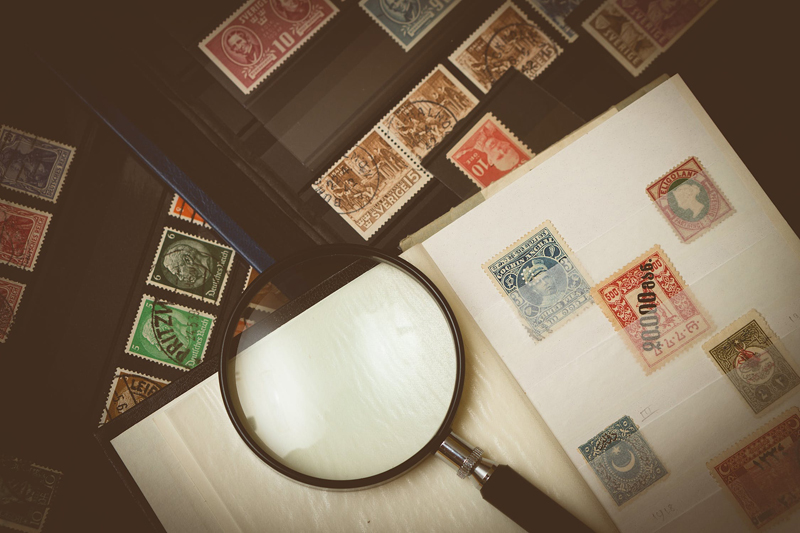 You could collect stamps for a lifetime, while enjoying the collecting experience immensely, and never come upon a fake stamp. . But if you come upon one, how would you know that the stamp is a fake? What about the stamp should arouse your suspicions? I can guarantee you that there will not be fine print on it that states that the stamp is a fake.

Fake or forged stamps are the dark side of stamp collecting. Stamp collecting is made up of people, and fortunately only a small percentage turn out not being trustworthy. You will find that building up your own knowledge is your best insurance for seperating a fake stamp from a real one.

Knowledge and information are your first line of defense against fake and forged stamps. However much you learn on your own, there may come times when you need to consult a real expert on fake and forged stamps. This article was not written to scare you into wondering if every stamp you collect is a potential fake or fraud. The information is to help keep you from being victimized.

There are two principal types of stamp forgeries:

• Postal--Items produced to defraud the government.
• Philatelic--Items produced to defraud stamp collectors.

The postal service takes a rather dim view to postal forgeries. If the postal authorities find evidence of postal forgeries, they will dispatch some postal inspectors to investigate the forgeries.

Should you come across a forged stamp, and the postal service gets notice of it, something like this will occur:

1. The postal inspectors, which is the law enforcement arm of the postal service, will make an appearance at the stamp collector's home.
2. The inspectors will identify themselves and ask to see the postal forgeries or they will inquire if the collector actually possesses the forged stamps.
3. After the forgeries are in the inspectors hands, the inspectors will thank the collector for his cooperation and leave with the forgeries.

Philatelic forgeries, on the other hand do not normally attract the same attention from the postal inspectors, unless an attempt to sell the forgeries is made without noting they are fake. Collecting fakes and forgeries is popular with some collectors.

You don't have to go into a totally defensive mindset when you collect stamps. You can liken stamp collecting to going to the grocery store to shop. There you shop for items without too much worry that you are going to purchase some spoiled, or poisoned items. You simply need to be armed with the right type of information to alert you to possible problems.



Related Articles
Editor's Picks Articles
Top Ten Articles
Previous Features
Site Map





Content copyright © 2022 by Gary Eggleston. All rights reserved.
This content was written by Gary Eggleston. If you wish to use this content in any manner, you need written permission. Contact Gary Eggleston for details.