Growing Up With A Stamp Collection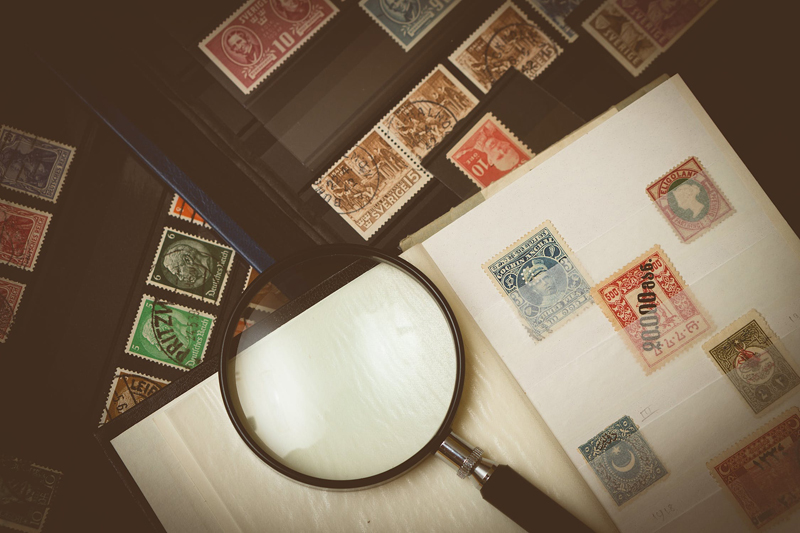 Helping your children start and grow a stamp collection can be a big positive factor in reading development. Of course there is no reason to push your child or children into collecting or to micromanage his collection development. The following are some tips for helping your child develop as a collector:

• Do encourage children to add whatever tamps they want to their personal collection, even if the stamp really doesn't fit into the collection.
• Don't stifle a child's creativity, as it may be shown through the child's stamp collection. Be certain that the stamps are of a low value so as not to damage a valuable stamp.
• Do provide each stamp collector in the family with their very own personal set of stamp tools. consider plastic stamp tongs for a small child.
• Don't overwhelm a young collector with a bunch of stamps at one time.
• Do help your child learn how to soak any stamps.
• Don't insist upon doing every thing and relegating your child into watching only.
• Do continue to question your child about the stamps he is collecting.
Although children should have the right to play with their stamps, remnants of jelly sandwich in their hands while they grip their stamp tongs isn't a great idea, when playing with someone else's collection.

Strong ground rules need to be established for times when the children are observing or assisting with the parents' collection. There should be some simple rules like:

• Have clean hands when handling stamps.
• Use tongs to touch the stamps.
• Don't add or remove anything from an album or envelope without asking.

Guidelines such as these can be followed when the children are working with their own collections. When it comes to stamp collecting, the more you look at your child as an equal participant in the hobby, the more the child should look to you as an equal within the context of the stamp collection. This should be a healthy development for both of you.

Your child's questions about items in your collection is a great opening to parent/child cooperation. If the answer is an easy one, provide it. If the answer requires a bit more research, and your child is capable of it, point him in the right direction and follow up on it. If the question is more complex and requires your help, do so quickly to stay within the child's attention span.



Related Articles
Editor's Picks Articles
Top Ten Articles
Previous Features
Site Map





Content copyright © 2022 by Gary Eggleston. All rights reserved.
This content was written by Gary Eggleston. If you wish to use this content in any manner, you need written permission. Contact Gary Eggleston for details.