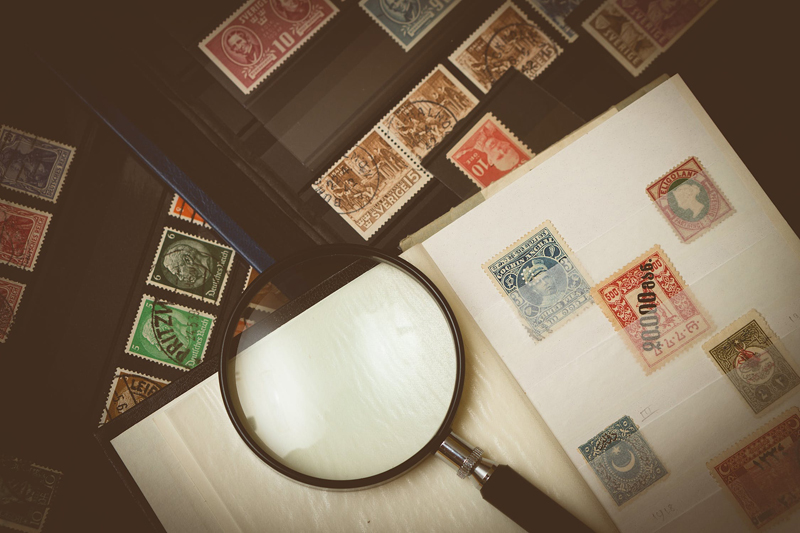 As you build up your stamp collection over time, you may develop a strong desire to show off your collection to other collectors, your friends, and family. You may even fantasize about showing your collection to people beyond your immediate circle of friends and family.
Or maybe competitive exhibiting is more your fancy. The rewards may be rich, although not necessarily in the form of cash. Rewards may come to you in the form of what you may discover, the interaction among fellow collectors, and perhaps a medal or a prize. If you are looking for a big financial return on exhibiting stamps, you would have better luck playing the lottery. If you get hooked on the idea of exhibiting your collection, there are a number of ways to get started:

• Local Stamp Club--Many collectors are satisfied preparing exhibits for one or more local stamp shows in their area.
• National--Some collectors may seek to move on and become a part of national-level exhibits. National-level shows generally do not have entrance requirements.
• International--Qualifying for an international show requires that the exhibit has received a "vermeil" medal in a national-level competition.

Only a small percentage of stamp collector exhibit competitively. Those that do generally enjoy it and appear to profit from the experience in various ways. These ways include learning how to build their exhibits, showing the stamps, and then making improvements on the basis of post competition critiques. Stamp exhibiting can open up new ways to enjoy stamp collecting.

Building a stamp collection is a very personal experience, especially when you go beyond the preprinted album pages where you merely need to fill in the spaces. Very soon you will realize that you are entering uncharted territory. Others collectors may merely have a collection, but you will have added your own touch to your own collection.

Naturally, extending from the personal touch is the desire to show your stamps to others. For example, how many people buy a classic automobile and hide it in their garage without showing it to their friends?

If you volunteer to present a program at your local stamp club, you will have an opportunity to share your collection with fellow stamp collectors. A club exhibition can be a great learning experience for you and your fellow stamp club members. Exhibiting at a stamp show allows you the opportunity to show your collection to more people than would normally be possible at a local stamp club.



Related Articles
Editor's Picks Articles
Top Ten Articles
Previous Features
Site Map





Content copyright © 2022 by Gary Eggleston. All rights reserved.
This content was written by Gary Eggleston. If you wish to use this content in any manner, you need written permission. Contact Gary Eggleston for details.