Not All Slabbed Coins Are Equal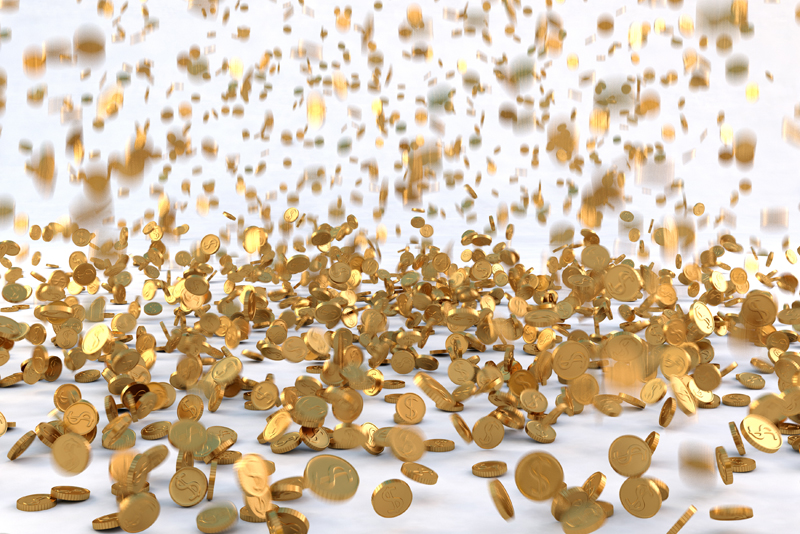 Over the last 30 years 3rd party coin certification has had a very tremendously positive effect on coin grading. However, there are a few pitfalls to slabbed coins. One of these pitfalls is the wide-spread proliferation of sub-standard, copycat coin grading services.

These are companies that generally have names very similar to more well-known reputable companies, but are off-shoots of various telemarketers. The coins slabbed or certified by these companies are usually slightly off quality and would not be certified by one of the more reputable coin grading companies.
Experienced coin collectors, usually avoid these sub-standard slabs. Very experienced coin collectors may examine some of these sub-standard slabs and may occasionally locate a bargain, where a coin was undergraded or a variety was overlooked.

The first reputable coin grading service was created by the American Numismatic Association and its product consisted of a photo certificate with an obverse grade and a reverse grade. Since the coin was not permanently sealed in a holder, there were immediate issues regarding handling and possible guarantees. Thus the coin slab was invented.

Today we have perhaps a dozen trusted and reputable services and hundreds of sub-standard ones. The pitfall previously mentioned is that those new to the hobby of coin collecting those who just wish to put some hard assets away as a hedge against a malarial economy often get trapped by these sub-standard slabbed coins.

A typical telemarketer might offer a coin in say, an MS-66 holder at something under a MS-65 price, convincing the victim that it is almost s good as the top brands and quite a bargain with the price at less than half the going rate for a real one.

Of course the reputable companies have contributed to the problem in their own ways. One way they have done this is to promote ultra-high grades and first issues under various titles. These items are also marketed towards novice coin collectors and investors who are foolish enough to believe that these items are real collectible rarities that are truly scarce.

There is absolutely no comparison to a superb gem Morgan dollar and an MS-69 or MS-70 Silver Eagle. For example if you prefer Silver Eagles, go to a major coin show and see what is available for you to purchase in the way of properly slabbed MS-70 0r MS-69 Silver Eagles. If you like Silver Eagles, slabbed is the best way to go. In the long run most people can not tell the difference between an MS-69 and an MS-70.



Related Articles
Editor's Picks Articles
Top Ten Articles
Previous Features
Site Map





Content copyright © 2023 by Gary Eggleston. All rights reserved.
This content was written by Gary Eggleston. If you wish to use this content in any manner, you need written permission. Contact Gary Eggleston for details.