About Your Own Stamp Exhibit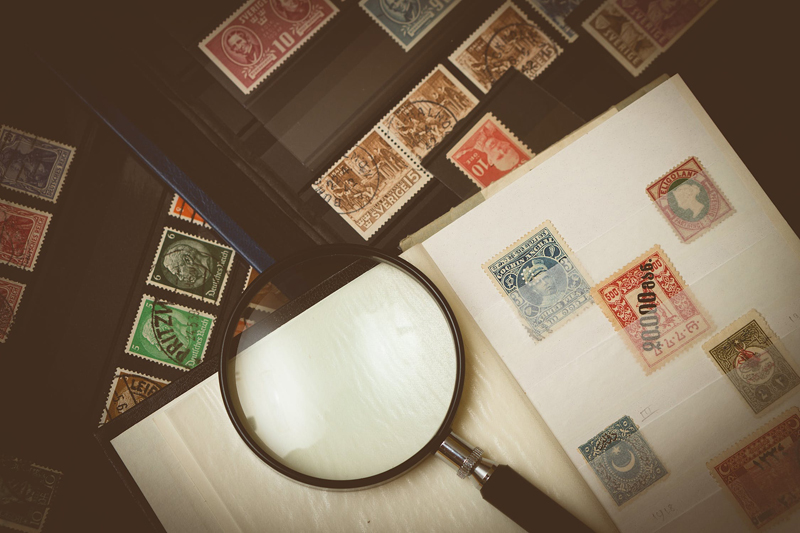 Once you have your own stamp exhibit on display at a stamp show, you will most likely be spending a fair amount of time nearby your exhibit, watching the reactions of onlookers. One thing you should avoid doing, is hanging over your exhibit like a vulture awaiting it's next meal.

This doesn't mean that you need to stay away from your exhibit. It just means you need to keep from crowding your exhibit's viewers. Just be as discrete as possible and listen to what the onlookers have to say and watch how they react to your exhibit.

Do not be shy about identifying yourself as the owner of the exhibit being discussed and don't be afraid to join in with the discussions. After all, the only thing you will really have involved here is your ego and pride. Just pick up all of the information that you can.

Do try to direct the discussions as best you can, perhaps more on how you could improve your exhibit. You don't have to be defensive about the onlookers comments. After all you most likely will have built your exhibit upon the best information you had at that time frame.

You really have to approach stamp exhibiting with an open mind. This is really the only way to reap the rewards from exhibiting stamps. Don't feel too badly if your first stamp exhibit doesn't live up to your expectations. Learn from your mistakes and build a better exhibit for the next stamp show. There is no failure, only feedback.

Most of the comments from the viewers, should be of a positive nature. For those that are less than positive, take them in stride, and seriously evaluate how helpful they may or may not be to your next exhibit. Face it, some people are just negative by nature, and their comments will likely reflect this.
Check their comment out with a more knowledgeable stamp exhibiter and see how it compares. If both agree, consider incorporating the information into your next exhibit.
Don't dismiss all suggestion givers as being overbearing meddlers. The next viewer could be invaluable to your next stamp exhibit. In the meantime, you will have found out just how intense some viewers with regard to the hobby of collecting stamps.

Many stamp shows set aside time, following the posting of awards, for the exhibiters to meet with the show judges. These sessions are generally known as "judges' critiques." These sessions can be a great way to find out how the judges arrived at their decisions. These sessions should allow you to talk to the judges and learn some new and better ways to exhibit your stamps at a future show.



Related Articles
Editor's Picks Articles
Top Ten Articles
Previous Features
Site Map





Content copyright © 2022 by Gary Eggleston. All rights reserved.
This content was written by Gary Eggleston. If you wish to use this content in any manner, you need written permission. Contact Gary Eggleston for details.