Machine Doubling Damage Explained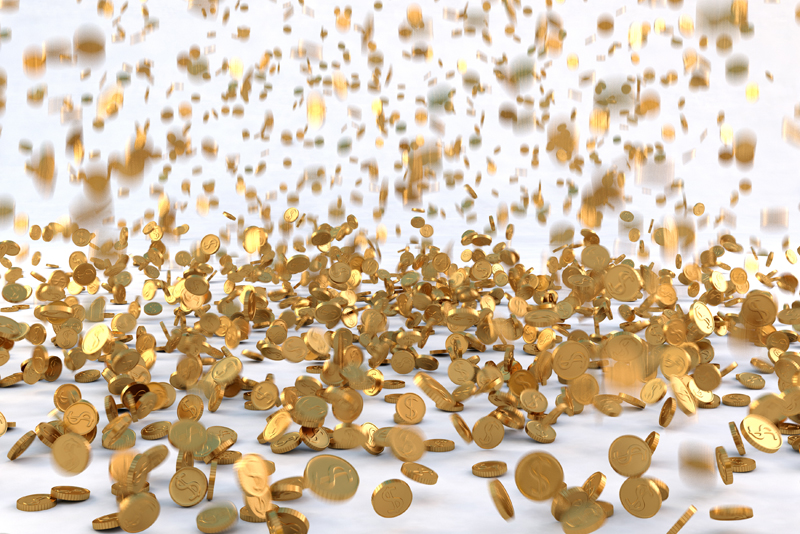 There are many forms of doubling on coins, at least 28 types are known to date. The one we will concentrate on in this article is known as Machine Doubling Damage. In fact most types of machine damage indeed consist of this type of doubling.

Briefly, MDD is the result of a loose die chattering or bouncing on the already struck coin. It takes two dies to strike a coin, but only one die is required to produce the MDD. As the name or initials indicate, it creates damage to the struck coin. Of course many experts disagree with this statement, mainly to establish collector value for the damage. Unfortunately MDD is simply worthless damage to the coin.

If you come across a coin with doubling, the overwhelming odds are that it is MDD. Thus don't get dollar signs in your eyes expecting to retire to a beach sipping your favorite adult beverage. With doubling damage, a coin is worth only its face value until it can be examined by a competent expert and ruled accordingly. Many experts are deluged with calls from collectors who thought they had a priceless coin that would enable them to retire in style. Pity the expert that has to be the one to burst their bubble.

Machine Doubling Damage appears as a flat shelf, close to the field, but without the notching of true hub doubling, or repunching. Mercury dimes, like most U.S. coins were prone to MDD, especially in the date area. Thousands upon thousands have been squirreled away by collectors unaware of the true cause of the doubling.

Some years ago, an article was supposed to have been printed that listed about three pages of doubled dies for Mercury dimes with the numbers and letters on each coin that were doubled. This article was supposed to have appeared sometime in the 1950s. Most likely the damage to the pictured coins was MDD.
Many collectors wonder which of the doubled date Mercury dimes are valuable. A good general answer is that almost none of them have any special value due to the doubling damage in itself. There are likely a couple of dates that are legitimate doubled dies, but you are more likely to run into the coins damaged by the die bounce, where the damage shows as a flat shelf.

There is a form of MDD that produces false overdates. !940 coins were quite prone to this type of damage. Some have what appeared to be a 1/0 in the date. This is damage to the zero on a normal 1940 cent. What frequently happens is that some sharp object shears the metal, shoving it into a ridge on top of the 0.




Related Articles
Editor's Picks Articles
Top Ten Articles
Previous Features
Site Map





Content copyright © 2023 by Gary Eggleston. All rights reserved.
This content was written by Gary Eggleston. If you wish to use this content in any manner, you need written permission. Contact Gary Eggleston for details.