Coin Shortages In The United States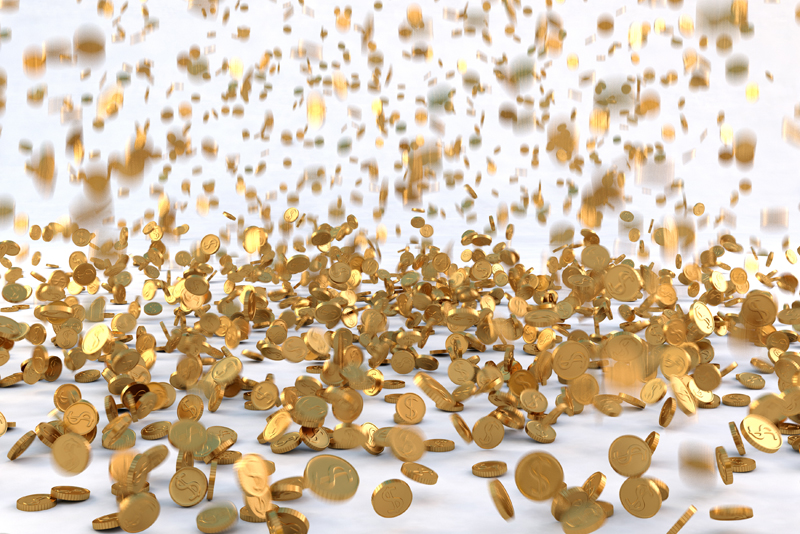 With the billions of coins that are struck every year by the U.S. Mints, it is difficult for people to believe there have ever been any coin shortages in this country. Coin shortages have a long history in the U.S. it wasn't until the 20th century, that the Mint finally caught up with the demand for coins.

In fact the country continued to use foreign coins until 1857. There have been many instances of coin shortages from the Civil War Period up to recent times. Even when the demand for coinage has been satisfied, there have been further periods of shortages.

For example the Civil War of 1861-65 is one of the more memorable shortages on record. The rumors of war alone were enough to cause the public to start hoarding coins, especially gold and silver ones. The silver three-cent was one of the first victims. It was replaced in effect by two other coins--the two-cent in 1864, and the nickel three-cent in 1865. The last six-figure mintage of the silver three-cent piece was in 1862.

One coin that underscored this point was the Seated Liberty half dime, which had a mintage of 1,492,550 in 1862 and just 18,460 in 1863. It was replaced in 1866 by the Shield nickels which was one of two coin pairs of the time. During the early 1970s the Mint purposely mixed S-mint coins in with those from the Denver and Philadelphia Mints to foil speculators who were buying bags of the coins.

One instance of a shortage that wasn't due to speculators was during the year of 1940. This coin shortage affected the central part of the U.S. Even though the Denver Mint was running three shifts, 24 hours a day, it couldn't keep up with the demand for coinage. In November of 1940, 173 tons of S-mint coins were moved from San Francisco to the Chicago Federal Reserve Bank to help alleviate the shortage.

The "Great Coin Shortage" of 1962 comes to mind as being a bit unusual. Early in 1962 the Federal Reserve Banks of Boston, New York, and Philadelphia began rationing coins for some reason. This triggered a mini-panic of sorts.

The public began hoarding coins, which made the shortage worse. Instead of placing the blame where it belonged, the Treasury Department falsely blamed coin collectors for the shortage. In fact the production of proof coins was suspended in 1965 and mintmarks were removed for three years.



Related Articles
Editor's Picks Articles
Top Ten Articles
Previous Features
Site Map





Content copyright © 2022 by Gary Eggleston. All rights reserved.
This content was written by Gary Eggleston. If you wish to use this content in any manner, you need written permission. Contact Gary Eggleston for details.