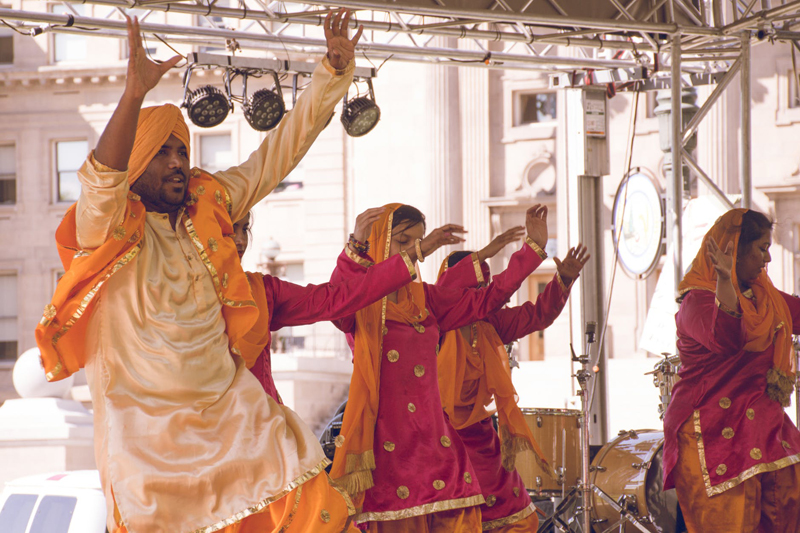 Also known as finger cymbals, zills are an instrument used in belly dance. Dancers place the instrument on their thumb and second finger, both hands, as part of a performance. It takes time and dedication to learn how to play, but one will never know unless they give it a try.

I am one who is still learning how to play zills. It can be intimidating to play this wonderful instrument. I have seen dancers spice up their performance by playing different patterns, and I have seen dancers stick to one type of pattern. Nevertheless, part of learning is observing how one uses their craft.

If you are interested in playing zills, then go for it! By all means, it does take courage to get up and do something that has never been done before. Your first zill performance may not be so good, or you might be a natural.

I'll never forget Jamila Salimpour walking into her daughter's studio. We were expecting to see her during a workshop. The way she played the zills left everyone speechless. She asked a student to play a pattern and she filled in with a different one. She would then speed it up or slow it down. It was magic.

Like all other skills in life, I'm sure she had to practice, dedicate herself to learning the music and learn how to dance with the zills. So what is holding you back?

More likely, you had a few belly dance lessons, you may be in a troupe and you just want to take it to the next level. Challenging yourself as a dancer and learning zills reinforces what you are learning right now. In fact, when you do play your zills, you will know just how important it is to get that hip drop at the right time in the music.

Talk to those who play zills. There are many different types to pick from. Those who have played zills for a long time, will tell you where to make your purchase and what type of beginner zills you need. She/he may have a couple of pairs, so that you can hear the different sounds they produce.

Go to different websites and looks at the shapes of the zills. Some domes are round, others a little more coned-shape and others are flat. Diameter, color, thickness all vary. A belly dancer recommended a zill manufacturer named Saroyan.

Some zills produce high pitched sounds, while others produce deep, heavy sounds. Listen to the song that you want to practice with your zills. You do have to understand your music. Terms such as tempo, pulse, and time signature are important.

Once you get your zills, you will have to prepare the elastic that goes through the openings of the zills. Some zills have the slots and others have holes. Now, I have sewn my elastic together. My fingers do hurt after awhile, but I'd rather have them secure. If not secured, the zills will move making it difficult to dance.

I've known others to burn the elastic. Should you know someone who does that, have them show you first. Others use a safety pin.

Once you have them ready, you can begin your journey. Learning zills does take time, but you have to make a start. Soon, you will have many set of zills and will have performed many times with them.


Editor's Picks Articles
Top Ten Articles
Previous Features
Site Map





Content copyright © 2022 by Ronnette Ramirez. All rights reserved.
This content was written by Ronnette Ramirez. If you wish to use this content in any manner, you need written permission. Contact Ronnette Ramirez for details.