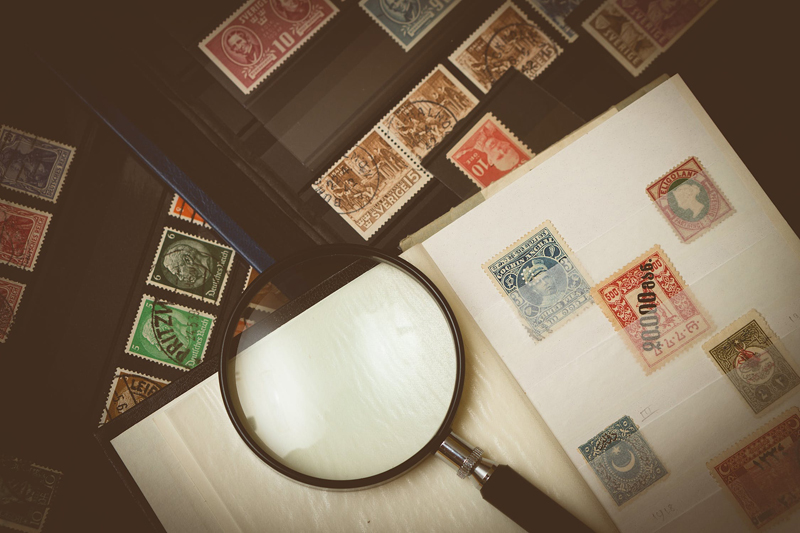 A topical or thematic exhibit should incorporate an understanding of how a stamp is produced with the development of a story based on the stamp designs. Topical/thematic collections are normally devoted to a single subjects such as ships, soccer, primitive crafts, or music. They will work from a single subject, such as humming birds, and develop it further with related material on humming birds' habitat, what, they eat, or some other fact that relates to heir existence.

The stamp's country of origin, date of issue, or the purpose of the issue, be it airmail, special delivery, or so forth, are of minimal importance to the topical collector. Unlike most other types of competitive stamp exhibits, the topical/thematic exhibit is to be judged against a score sheet.
At some stamp shows, the composite score sheet, showing the judges' decision, is given to the exhibiter. If you are lucky enough to receive one of these, use it wisely and study it for ways in which you can improve your exhibit for the next stamp show.

Choosing what to exhibit and titling will likely be some of the more difficult parts of building this type of exhibit. You need to be precise in your exhibit. If you chose the theme of birds, you are going to be too general and will not be able to narrow the subject down enough. The type of award if any you receive will surely reflect this. You will need to narrow your subject down to the point that you can do the subject justice.

Your title page and outline pages are even more critical with a topical exhibit, because the score sheet has specific scoring provisions for the introductory material. Originality is one important concept that will be noted on the score sheet. Originality also extends to the exhibit's theme.

With a topical/thematic exhibit, your only boundaries are essentially the story line you establish and the choice of the stamps that you will include in the exhibit. You have to make certain that the stamps you chose do pertain to your exhibit's storyline. The situation can get complicated, but you do have a lot of freedom to express yourself with your exhibit. You need to know what material is available; therefore, a checklist of what stamps have been produced that will meet your topic is going to be required.

From the "stamp" side of things, showing your knowledge of stamp collecting by including varieties as much as you can is going to be to your advantage. Rather than just showing all single mint stamps, you could include other available types of stamps such as booklet panes, strips of coiled stamps, freaks, oddities, etc.



Related Articles
Editor's Picks Articles
Top Ten Articles
Previous Features
Site Map





Content copyright © 2022 by Gary Eggleston. All rights reserved.
This content was written by Gary Eggleston. If you wish to use this content in any manner, you need written permission. Contact Gary Eggleston for details.