America's Three Cent Note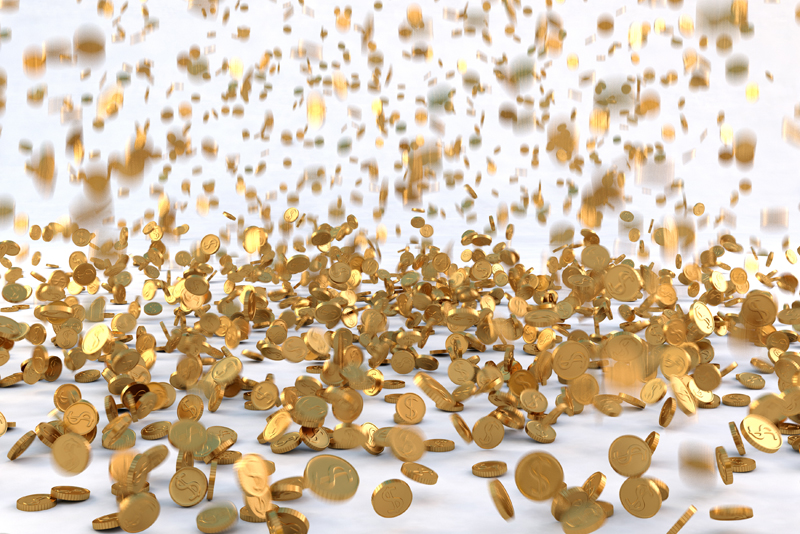 Many readers of this site would be surprised to know that the United States once issued a paper note barely larger than some commemorative postage stamps, and they might be even more surprised to find that such notes are quite a collectible item today.

Towards the end of the Civil War, the value of the Yankee greenback dollar had fallen considerably in value, to around 46 cents by January 1865. Inflation was the main culprit, which was caused by the huge military expenditures necessary to fund the previous four years of war.

All of this excessive spending had ravaged the Northern economy causing most prices to double. Except for Indian Head cents and two-cent pieces, most coinage of the day was scarce. In fact coins were virtually unavailable for small daily transactions. Federal fractional currency had filled some of the gap caused by the shortage of silver coinage. Many types of private tokens and coins circulated as well, even though the Federal government had tried to suppress their usage.

The Treasury Department issued an even smaller fractional note. This would be the smallest denomination ever o be issued with a face value of only three cents. You might think that this was a rather odd denomination to issue, but it was actually a very useful value for the times.

One would be surprised to find out just what three cents could buy before the Civil War. For mere pennies, you could buy a newspaper, a draught of beer, or many other smaller items. Three cents could mail a letter. Unfortunately a saloon wouldn't accept a stamp for the purchase of their wares. This is where the Federal three cent note came into play.

The three-cent notes were acceptable to most businesses and the Post Office, as the notes were deemed to be "legal tender." These notes soon became a boon to merchants and the citizens laboring on the home front as well as for the soldiers in the field.

These notes were "Exchangeable for United States Notes by Assistant Treasurer's and Designated Depositories of the United States." These notes could be used to buy postage stamps and could be spent most anywhere. Their only limitation was that the government reserved the right to receive them for taxes in sums of not less than three dollars.

The notes bore a portrait of George Washington on the face, and the date of the authorization of Fractional Currency, which was generally March 3, 1863. More than 20 million of these notes were issued by April 5, 1865.



Related Articles
Editor's Picks Articles
Top Ten Articles
Previous Features
Site Map





Content copyright © 2022 by Gary Eggleston. All rights reserved.
This content was written by Gary Eggleston. If you wish to use this content in any manner, you need written permission. Contact Gary Eggleston for details.