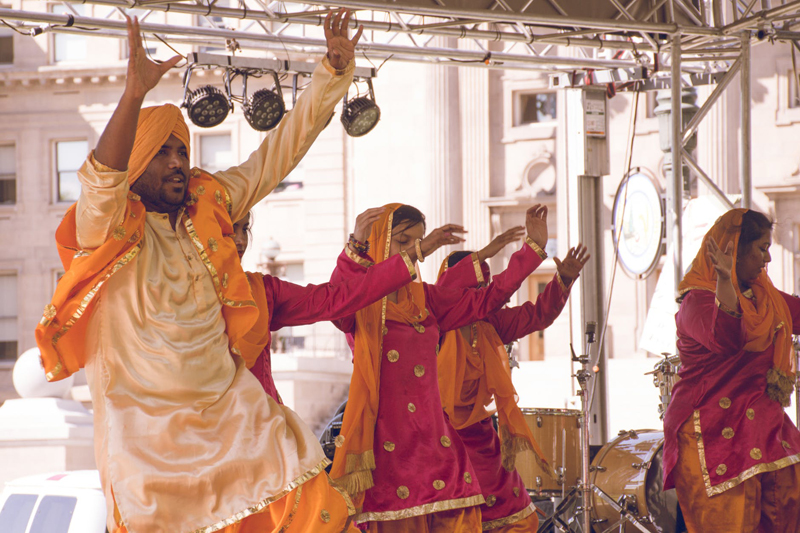 It was a late Mother's Day gift, but the expression on her face made the wait worth it. On May 20, 2012, I danced for my mother, who was part of an audience at recent show.

Dancers were arriving at the Nia Belly Dance Jam and Hafla. Mom was with me and she had no idea that I was dedicating my performance to her. I made sure she had a good seat. I was surprised that prior to the show, she never asked me about my choreography.

The co-owner of the studio read the introduction I wrote, "this next performer wants to dedicate this song to her mother, the George Harrison in her life, a quiet spirit that made me the strong woman I am today. I love you, mom". Honestly, hearing someone else read it and knowing the most important woman in my life was listening to this, made me want to cry.

You see, mom was a very shy, young girl, who was a fan of the Beatles. She told me long ago, "I didn't really care for Paul or John. George, he did it for me".

Years went by and looking back, I saw how the two were so much alike. Although I really never asked her why she liked George so much, I saw that mom and he were not true extroverts. Well, I know George sang and performed in front of thousands of screaming girls, but there was this shy quality about him. Mom was the same way.

Mom was a great artist in school, but her parents didn't encourage her. Mom didn't see what great talent she had either. She thought only cheerleaders went to prom, so that's why she didn't go. However, she always encouraged me, and she made sure that I follow my passion.

When I danced to "Something", a veil choreography using the music from the Cirque de Soleil album, I wanted to reflect on that beautiful young woman, that same young woman who had lots of boyfriends, but kept to herself with her drawings.

I portrayed her as I danced, and I allowed the veil to become that "Something" in her that she knew she had about herself, once upon a time. When I separated the veil from me and held it up in the air, it was my way of showing my mother that she, no matter how life played out, embraced her "Something".

The song, yes I know, is a man telling a woman how he feels about her, and most belly dancers would not dance to such song, but to me, the song was so much more. When I hear the song, so much goes through my mind about that young woman who would become my mother.

This was always a thought of mine, wanting to dance to this song for mom. I was told she loved it and got a little emotional. I thought it was a great gift too.


Editor's Picks Articles
Top Ten Articles
Previous Features
Site Map





Content copyright © 2022 by Ronnette Ramirez. All rights reserved.
This content was written by Ronnette Ramirez. If you wish to use this content in any manner, you need written permission. Contact Ronnette Ramirez for details.