What Are Your Gold Coins Worth?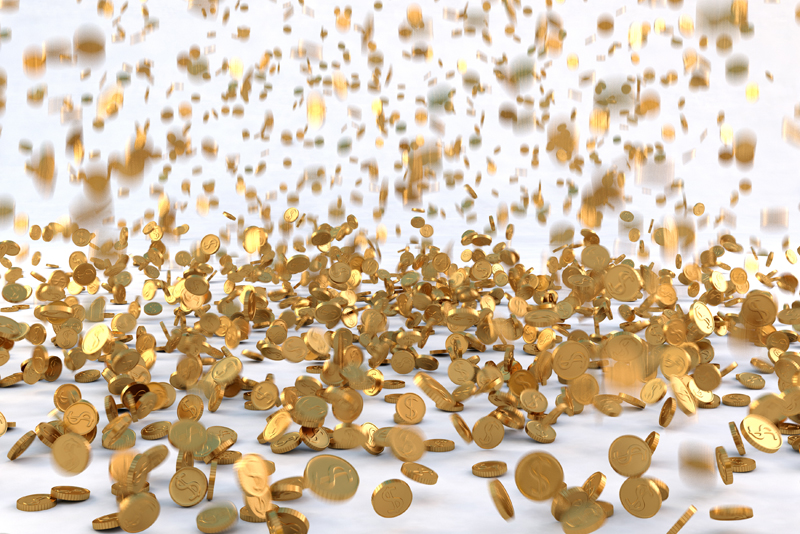 Gold speculators know what items they have in hand and how much they are worth. The same could be said for experienced coin collectors. If you are not a serious coin collector you may not remember exactly what you paid for your gold coins. As such you are going to have a harder time determining what your gold coins are worth. But this isn't an impossible task to accomplish.

The first step to evaluating your gold coins is to determine what you have, not by weight, and appearance, but by denomination, date, Mint mark, level of scarcity and the coin's condition. Gold coins have been struck over many thousands of years, by an untold number of kingdoms, empires, nation-states, cities, and private entities. While it might be appropriate to lump in foreign gold bullion coins into this article, I will stick with gold coins issued by the U.S. Mint.

As authorized by the April 2, 1792 Act of Congress, the Mint has been striking gold coinage since 1795, with many differences in gold fineness and weight, beginning with gold $5 half eagles and $10 eagles, followed in 1796 by gold $2.50 coins. The Mint inning in 1986, the Mint started the production of gold dollars in 1849 and gold $20 double eagles the following year. Gold $3 coins were first struck in 1854, and a brief flirtation was held with gold $4 Stella coins in 1879 and 1880, though these were actually pattern pieces, that were never intended to be circulated.

Gold coin production was abolished in 1933, as President Franklin Roosevelt issued an executive order barring Americans from owning many forms of gold. This ban wasn't lifted until Dec 31, 1974. Beginning in 1986, the Mint began striking American Eagle gold bullion coins, which were an immediate hit with the public and continue to be popular.

Now that you have an idea of the various U.S. gold coins available to collect it is time to figure out what your gold coins are worth. One good way is to flip through the pages of a current coin collecting publication that shows images and relatively current coin market values. One such publication is "Coin Values." With a little bit of searching, you should be able to identify the coins that you have in your possession.

Another great guide is to get a current copy of the "Red Book" and look up your gold coins in it. This guide is printed yearly. Although with fluctuating precious metals prices the values listed may not be entirely accurate. It is still a good place to start your search.



Related Articles
Editor's Picks Articles
Top Ten Articles
Previous Features
Site Map





Content copyright © 2023 by Gary Eggleston. All rights reserved.
This content was written by Gary Eggleston. If you wish to use this content in any manner, you need written permission. Contact Gary Eggleston for details.