A Stamp's Appreciating Value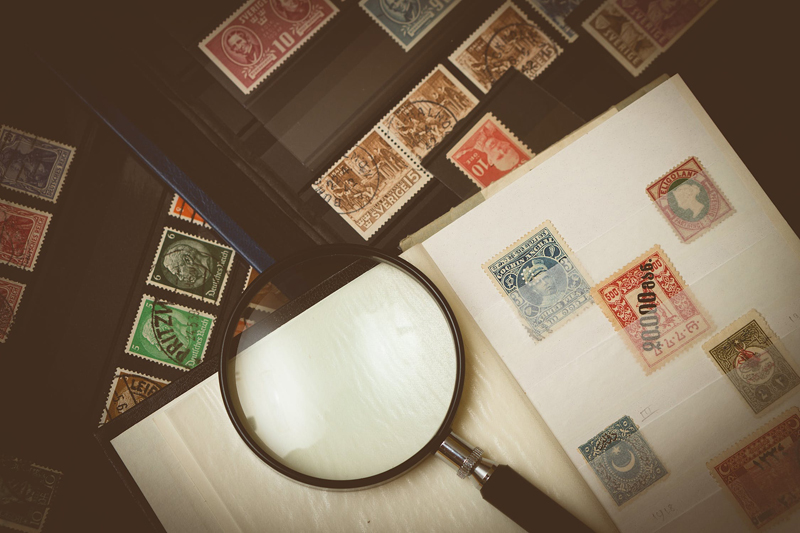 One of the most frequently asked question by new collectors about a stamp is, "What is my stamp worth?." Not an easy question to answer. Of course any given stamp is worth its face value, and every stamp catalog does list a minimum value for all stamps. When a collector asks this question, he probably has dollar signs in his or her eyes. Many believe that their stamps will be worth some astronomical value.

Yes there are some rare stamps that are worth such values. The true value of what any stamp is worth depends on the perspective or viewpoint you are coming from. To even begin to answer this question you have to come to a definition of what "value" is.

Age or oldness is not always better. The key word is "always." And the short answer is "No!" Older stamps do have a bit higher value over newer stamps. But there are many "old" stamps that will never be worth more than the current catalog value, simply do to the fact that so many of them are available to collect.

Most stamp dealers offer less-than-face value for U.S. mint stamps dating back to at least 1950. which could be used for postage purposes and for some issues dating back a bit further. In these cases if you are looking to score a big financial reward for collecting older stamps, you would be better off using them for postage to mail a letter.

The main reason that stamp dealers offer so much less than a stamp's face value is the fact that they usually have an overabundance of these stamps in their inventory. Many people purchase stamps from the post office in the hopes that the stamp's value will increase over the years so that they can sell their collection for big bucks and retire on a tropical island to sip something stronger than low alcohol content "suds."

This is a bad investment option no matter how you want to look at it. The collectors get a rude shock when they try to unload a collection of this nature to a local stamp dealer. The collectors will have to take whatever low offer the dealer decides to offer. One of the problems with these older stamps is that their denomination are so low in relation to today's inflated face values. These older stamps really do not even close to covering present day mailing costs. What makes a stamp rare and valuable is the subject for another article.



Related Articles
Editor's Picks Articles
Top Ten Articles
Previous Features
Site Map





Content copyright © 2022 by Gary Eggleston. All rights reserved.
This content was written by Gary Eggleston. If you wish to use this content in any manner, you need written permission. Contact Gary Eggleston for details.