Preserving A Stamp's Condition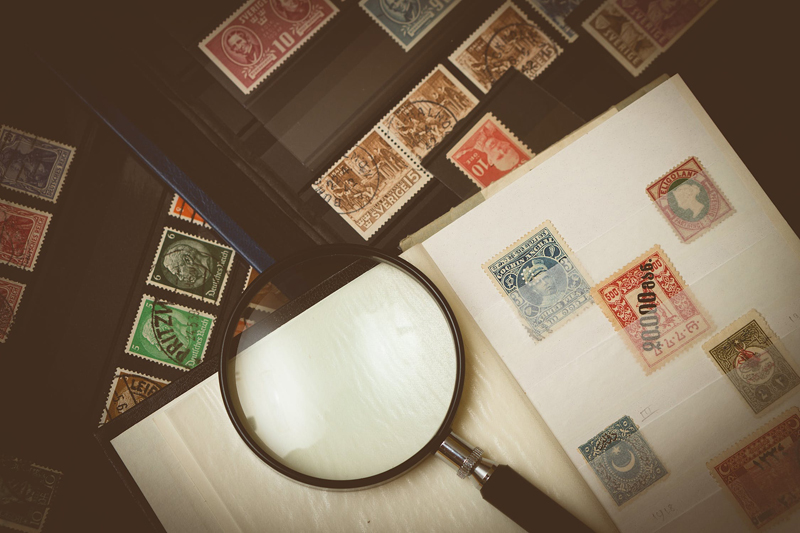 Once a stamp comes off the printing press the direction its condition can go is down. However there are a number of things that you can do to slow down this inevitable process:
• Moisture--This probably the most destructive element that affects the paper itself and the stamp's gum. Moisture softens the gum and allows the stamp to stick to another. Plus moisture promotes the growth of mold and mildew.
• Dirt/Dust--What a stamp picks up from your desktop can also affect the life of your stamp. Cookie and cracker crumbs can cause stains. Heavy dust can be pressed into the fibers of the stamp's paper.
• Critters--This includes insects, many of which will find the stamp's gum as a tasty treat. If you find that your stamps are becoming insect treats, remove them from that area immediately! Do what you can to eliminate the insect pests. Do not allow your stamps to come into contact with any insecticides or chemicals that you might use to eliminate the insect pests.
• Heat--No matter what the source of the heat is you do not want the area to be too dry or too humid.
• Tape--Any sort of adhesive tape will not mix well with postage stamps. Keep all types of tape away from your stamps and albums.
• Office Supplies--Paper clips can produce creases. Rubber bands degrade in open air in an amazingly short period of time and can undergo a chemical change that causes the rubber to adhere to the stamp.
• Newspaper--Stamps are made from excellent, quality paper, which in normal circumstances will not degrade much over time. Other forms of paper such as newsprint will degrade must quicker. Keeping a postage stamp on or even close to a news clipping can result in damage to the stamp as newsprint degrades rather quickly.
No matter where you live, you will need to store your stamps to keep them from your local climate's elements, particularly humidity. Certain parts of the world, require more specific precautions to safeguard your stamps. Check with an expert on paper preservation for more on this area.
To maintain some perspective, if you practice a common-sense approach to maintaining your collection, you should not have any problems keeping your collection from degrading as fast as it might if you did nothing at all. A simple dose of reality should keep you on your toes. You will no doubt be more concerned with the enjoyment your stamps bring to you than the thought of what will occur to your stamps over time.



Related Articles
Editor's Picks Articles
Top Ten Articles
Previous Features
Site Map





Content copyright © 2022 by Gary Eggleston. All rights reserved.
This content was written by Gary Eggleston. If you wish to use this content in any manner, you need written permission. Contact Gary Eggleston for details.