Gold Continues To Move Up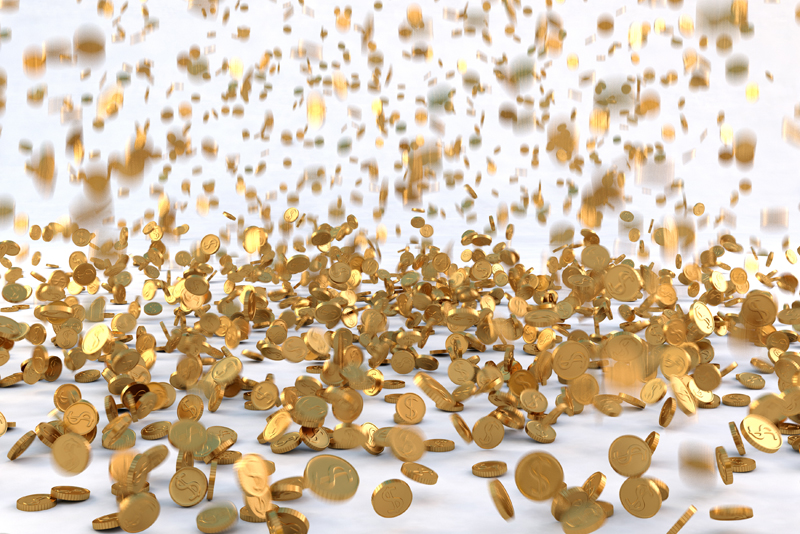 If you haven't noticed what gold's been up to, you may be surprised. Gold prices have been over $1,750 an ounce, while silver has been hovering around $35 an ounce. This is a far cry from the $1,500 for gold and $28 that silver started the year out at. Strangely the public hasn't been excited about buying precious metals. In fact it looks like the public at large is rather ignorant of the recent moves in the precious metals markets.

While there did seem to be a big rush to buy gold and silver a year or so ago, that has settled down. People are not paying attention to what is going on. This could be for any number of reasons. It could be the distraction of the upcoming Presidential election or the mixed economic signals the media reports on daily.

The big push from a year or so back was spearheaded by large purchases by banks and governments which helped to push up market prices. Somewhere along the line the public got interested and started to buy gold and silver. Time will only tell if this scenario will repeat itself in the near future.

Over the past eight months or so gold has hovered between $1580 and $1650 and this pattern is rather hard to get excited about from an investor's point of view. But things could be changing. gold has risen from $1,600 an ounce at the end of July and is now approaching $1,800. Experts believe that there is a lot more momentum left in the future gold market. They expect present and future clients to get excited about the precious metals markets.

One recent visitor to the Long Island coin show remarked about how active the dealer to dealer and wholesale buying and selling of coins was. It looks like many coin dealers are trying to position themselves for an expected demand for gold and silver coins. The Federal Reserve has decided to devalue the Nation's currency even more so it is expected that many investors will gravitate towards gold and silver to compensate for this debacle.

APMEX normally sees its business split about 50.50 between gold and silver according to one company official. He was quoted as stating that gold has been outpacing silver in the company's recent sales. The Federal Reserve's launch of quantitative easing otherwise known as QE3 and the ruling that the European Central Bank is now able to buy sovereign debt has really forced precious metals prices up sharply. The only thing the public can expect from these measures is more inflation and a severely debased currency that is already worthless anyway.



Related Articles
Editor's Picks Articles
Top Ten Articles
Previous Features
Site Map





Content copyright © 2022 by Gary Eggleston. All rights reserved.
This content was written by Gary Eggleston. If you wish to use this content in any manner, you need written permission. Contact Gary Eggleston for details.