Looking Through A Stamp Catalog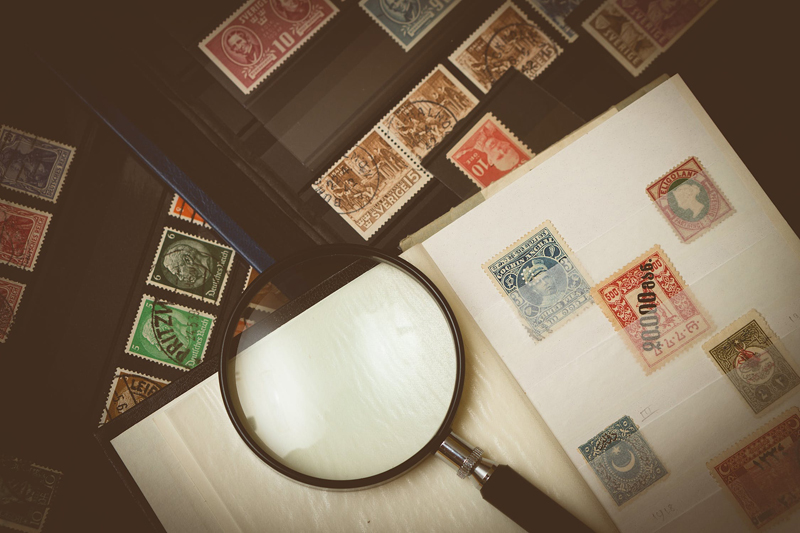 Stamps have three basic values:
• Catalogue value.
• Market value.
• Resale value.
These three kinds of value do not represent a good/bad situation. Rather they are three different approaches to figuring a stamp's value based upon your unique situation. You will need to understand each one and when to apply it. Knowing when to figure catalogue value is especially important. If you are calculating on the basis of catalogue value when you should be using market value, you will most likely come up with an incorrect value for your particular situation.
A postage-stamp catalogue is normally a reference work that has all the stamps of a particular country, region, or even the whole world listed in a consistent manner. The information in a stamp catalogue will enable you to determine exactly what items you do have and what items you do not possess and into what sets or categories individual items will fall into.
In the U.S. the most widely used stamp catalog is the "Scott Standard Postage Stamp Catalog." Each of the six annual volumes has an extensive introductory section, which opens with a definition of catalogue value. For the Scott Stamp catalogue, its catalogue value is a retail one. That is the amount you could expect to pay for a stamp in the grade of Very Fine with not faults. Any exceptions to the grade valued would be noted in the text.
This retail value is supposed to reflect recent actual stamp dealer selling prices for that item. The Scott Catalog interpretation of catalogue value is a retail value for a stamp that has been purchased singly from a dealer. The Scott Catalog also sets a minimum value that it assigns to a stamp. This normally accounts for a stamp dealer's overhead in handling an individual low-valued stamp, preparing it for sale. This minimum value is going to change over time depending on how much our fiat currency continues to be debased.
With this in mind, if you calculate the catalogue value of your collection, you will be adding up individual values as if you were purchasing the stamps from a dealer or other source one at a time. If many of your stamps were purchased as part of a group, you may wind up overvaluing some of these items. Of course if your fellow collectors are valuing their collections on the same basis, you will have a common ground to work from.
Catalog value is also important when noting the sales price of any item. That is if a dealer might advertise a sale item at some percentage of catalogue value or an auction firm could boast that a particular stamp or set sold at auction for some multiple of its catalogue value. The catalogue value becomes the standard in this scenario.



Related Articles
Editor's Picks Articles
Top Ten Articles
Previous Features
Site Map





Content copyright © 2022 by Gary Eggleston. All rights reserved.
This content was written by Gary Eggleston. If you wish to use this content in any manner, you need written permission. Contact Gary Eggleston for details.