What Makes A Stamp Collector?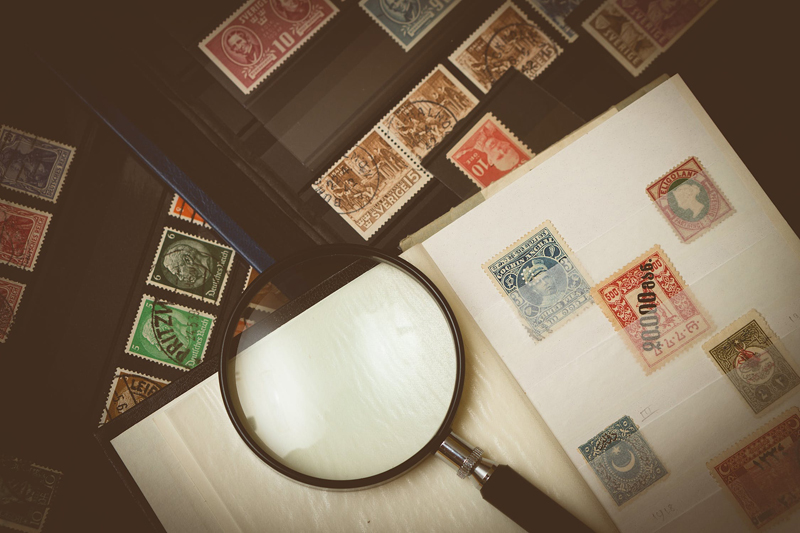 Not every person who is interested in stamp collecting is in fact a collector. Some people are simply pack rats, which seems to be a cousin to a collector. Still other folks cannot bear to keep anything that doesn't have a perceived use. If you are considering stamp collecting as a hobby it will likely be for one of three reasons:
• You inherited a relative's stamp collection.
• You have a child who needs a quieter hobby.
• With the arrival of you firstborn, you suddenly realize that your days of doing anything at the spur of the moment and for sustained periods is gone for the foreseeable future.
If your reason for collecting is not one of the above, don't fret about it. You can still embark on this hobby. You can easily set your own rules about what and how you want to collect stamps. The one good thing about this hobby is that the rules are few and far between. Granted there are some rules about how to safeguard your stamps. But how and what you decide to collect is pretty much up to you.
Before you can consider yourself to be a stamp collector, you have to move on from being an accumulator. A accumulation can consist of a pile of stamps in whatever form it may take. An accumulation of stamps could be stored in a drawer, a large envelope, or in a pile on a desk or table. What defines an accumulation is the fact that it is disorganized. A stamp collection has some kind of intrinsic organization to it. Sorry there are actually a few guidelines to collecting stamps.
To be considered to be a stamp collector you will need to organize your collection in some manner, but again you have much freedom on how you wish to do this. You can organize your stamps in an album, stock book, or in individual envelopes. The second thing you need to learn is how to take care of your stamps so that they do not deteriote over time. What separates an accumulator from a collector is largely organization.
As a collector you will need to commit to caring for your stamps and finding a suitable home for them. and you need to strategize your purchases. This merely entails deciding what you really want to collect as opposed to just buying stamps at random. Beyond this you can decide if developing a relationship with a particular stamp dealer or other dealers will help you grow your collection and so forth. These are a few guidelines to get you started.



Related Articles
Editor's Picks Articles
Top Ten Articles
Previous Features
Site Map





Content copyright © 2022 by Gary Eggleston. All rights reserved.
This content was written by Gary Eggleston. If you wish to use this content in any manner, you need written permission. Contact Gary Eggleston for details.