Early Half Dimes Were Heavily Circulated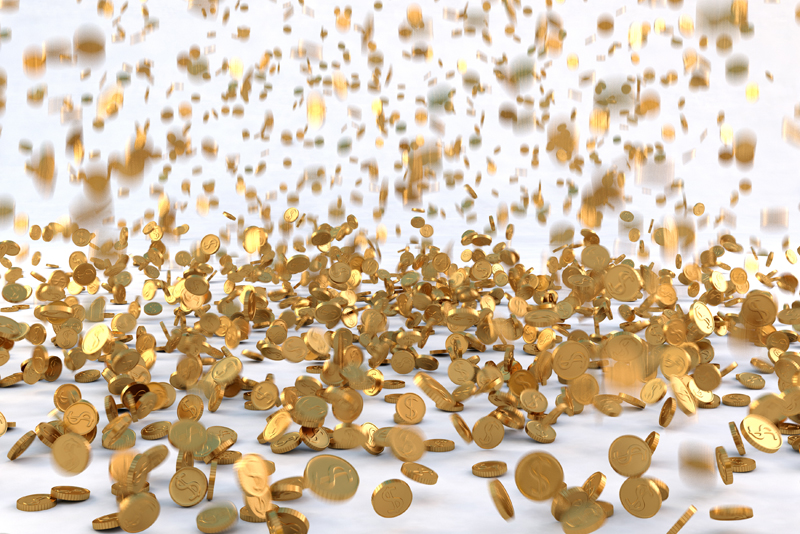 While the 1796 half dime usually escapes most collectors interests, it is an issue that keeps getting better with the passing years. The 1796 along with the 1797 are the only two half dimes that feature the Draped Bust on the obverse, and the Small Eagle on the reverse. These two coins should not be overlooked as their combined mintage was around 54,757. Of this total only 44,527 carried the 1797 date.
The two dates prices are closer than you might normally expect for rare coins. Typically most type collectors seek only the best condition coins for their collections and at the best prices they can get. The demand for these dates sets the price of both at about the same $1,500 level in the G-4. Even in Mint State the two dates are very similar in price as of this writing.
Today's surviving examples tend to be in the VG to VF range in their condition. These half dimes are prone to scratches and nicks. The strikes also vary greatly, although there are a few surviving examples that are still well struck. Generally the strike is rather weak as these coins were well circulated in their day.
The 1796 emerges as the more significant date because of its low mintage number of 10,230. You really can't compare this low mintage to the other half dime mintage numbers. In some cases the reported mintage figures are often less than accurate. One of the reasons for this is that some of the dies were used for more than one year.
As is the case with the 1797 half dime, the 1796 comes in a number of varieties. There is a 1796/5, but the most popular variety is where "LIBERTY" is spelled "LIKERTY." However, while popular, the "LIKERTY" 1796 is priced just a little higher than a regular 1796 half dime. In all cases, you need to consider the situation at the time.
The supplies of the 1796 half dime are extremely limited in Mint State, in large part because there were no collectors for them at the time to save any Mint State examples. The vast majority of these half dimes were released into circulation and show the effects of this. As there was quite a shortage of half dimes in that era the coins easily saw heavy use by the public. As such it is quite surprising that any specimens have survived at all and that they don't resemble a slug.



Related Articles
Editor's Picks Articles
Top Ten Articles
Previous Features
Site Map





Content copyright © 2023 by Gary Eggleston. All rights reserved.
This content was written by Gary Eggleston. If you wish to use this content in any manner, you need written permission. Contact Gary Eggleston for details.