Attending Your First Stamp Auction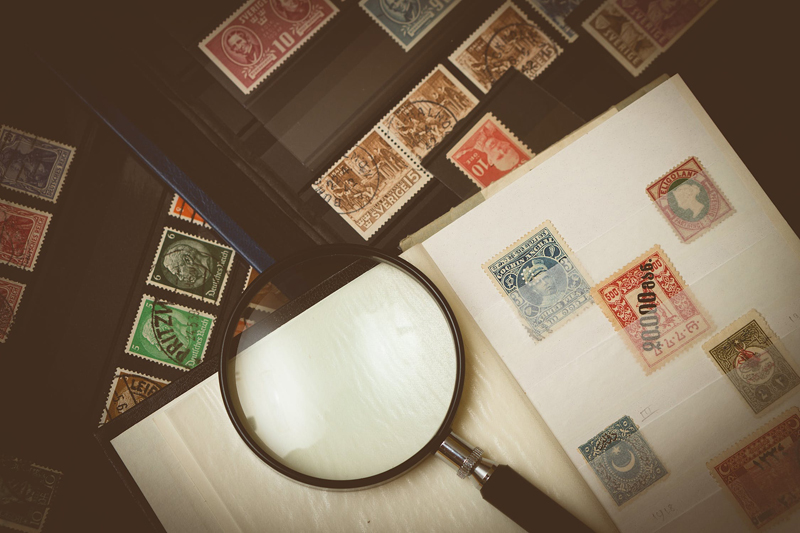 If you have never attended a public auction--one where the bidding is done right there before your very eyes--do not jump into the stamp auction without understanding what you are getting yourself involved in. If it is possible you should attend a few stamp auctions as an observer first before you decide to become a bidder. If there are no stamp auctions near you try to attend a general public auction. The action will be much the same as at a stamp auction. You mainly need to get a feel for how a public auction operates.
In the U.S. an auctioneer needs to be licensed by the state in which the auction takes place. Normally the auctioneer and some handlers will staff a stamp auction. Because a good stamp auction will have upwards of several hundred lots to be handled in a matter of a few hours, speed and efficiency are of utmost importance. Most stamp lots should be available for your inspection at an announced location and for a specified period of time.
This should allow you enough time to inspect the lots that interest you. There should be a catalog of the lots for you to peruse. The catalog should have a decent description of the various stamp lots. Of course this will never replace a visual inspection of the lot in question. On your arrival do pick up a copy of the auction catalog. The catalog should list the lots in the order of their sale and the terms of the bidding house.
The terms of the auction are the "law" of how the auction operates by. If you bid on a lot you will be bound by these terms and conditions. Be sure you understand them before you make a bid on anything at the auction, as you may be the winner and will be on the hook for payment.
The terms generally provide for how winning lots are paid for by the bidder and how the stamps may be shipped if necessary. If you are in attendance and win a lot, you can normally pay for the lot and take the stamps with you. In rare cases they may have to be shipped to you in some fashion. Bids are placed in specific increments above the previous high bid, and those increments are normally increased as the bidding level increases.
If you decide to bid at a stamp auction or any other type of auction always know what you are getting into. Do your best to avoid "bidding fever." Don't get caught up in the excitement of bidding or you may overpay what you think the stamp lot may be worth.



Related Articles
Editor's Picks Articles
Top Ten Articles
Previous Features
Site Map





Content copyright © 2022 by Gary Eggleston. All rights reserved.
This content was written by Gary Eggleston. If you wish to use this content in any manner, you need written permission. Contact Gary Eggleston for details.