Growing A Stamp Collector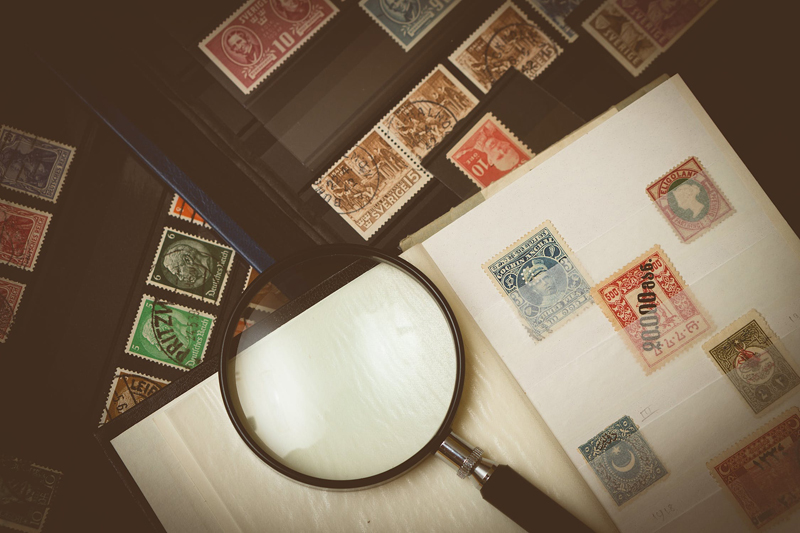 Getting children hooked on stamp collecting at an early age can be a challenge. You have to keep from being too judgmental in there collecting endeavors. When you are both engaged in the hobby the children should be considered to be as equal as much as possible. You should be there for guidance, not to micro-manage their collection habits. The basic decisions should be up to your child.
Granted children should have the right to play with their stamps, the remnants of a jelly sandwich on their hands while they grip their stamp tongs definitely isn't a good collecting habit when examining stamps, even if they are cheap stamps. This is an area that you need to take the lead to encourage your child on how to take care of his or her stamps.
This is where some strong ground rules have to be established for when the children are observing or assisting you with the various collections. After all you don't want your stamps contaminated in the process. Here are some simple rules to follow:
• Always have clean hands.
• Always use stamp tongs to handle stamps.
• Don't add or remove anything from an album or envelope without asking.
Guidelines such as these should be followed when the children are working with their own collection. When it comes to stamp collecting, the more you treat your child as an equal partner, the more likely the child will be to work with you. Granted I am not pretending to be a psychologist here. There is a time to treat them as the children they are and there is a time to show them that they can be considered to be an equal.
Any questions the children have about the various aspect of collecting provides a great opportunity for parent/child cooperation. If the answer is an easy one to provide, by all means answer their questions. If the answer is going to require some research, and the child is capable of doing it, point him towards the proper direction and follow up on his or her progress.
This is an area where you may have to step in and help them out. There are many great books available to read, plus the Internet features many great websites and forums to check out. Don't be afraid to admit you don't have the correct answer available to the question or questions. No one can be knowledgeable about all aspects of stamp collecting.



Related Articles
Editor's Picks Articles
Top Ten Articles
Previous Features
Site Map





Content copyright © 2022 by Gary Eggleston. All rights reserved.
This content was written by Gary Eggleston. If you wish to use this content in any manner, you need written permission. Contact Gary Eggleston for details.