How To Learn To Love Cancels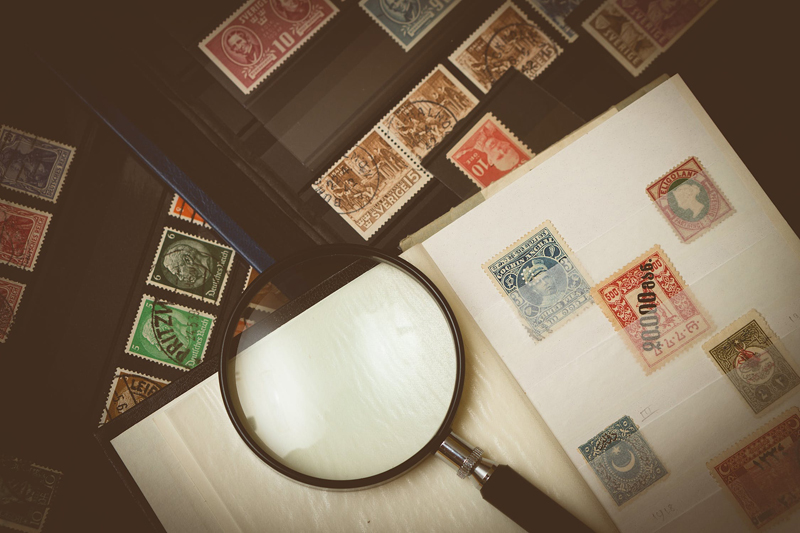 Many stamp collectors, particularly newer ones, generally pass up canceled stamps for mint stamps. Mint stamps have obviously missed out on being sent through the mail and are not defaced by postal markings. They generally live up to the definition of "mint." However, postal markings, cancellations in particular, can be extremely interesting and form the basis for many spectacular collections.
Cancelled stamp collections can revolve around examples of all the post offices in your county, state/province, or even your city. Some stamp collectors seek cancellations to form a yearlong calendar, locating month-day cancels for every day of the year. Some cancellation calendars formed with cancels on a single, classic issue may not only be difficult to assemble, but will require plenty of searching, and may build a collection that could have some value of the "run of the mill" stamp collection.
Flag cancellations, where the obliterator is a flag design, are quite popular with many collectors. Some stamp collections consist of machine cancels made by a particular brand of machine, showing where and when the machine was used. Souvenir cancellations are produced for nearly all major events, from the Olympics to the Super Bowl to coronations to local festivals and fairs.
How you feel about a cancellation on a particular stamp may be different than what the next stamp collector will feel. Some collectors are looking for specific postal markings and believe that the prominence of such cancellations on a stamp adds to the stamp's value. Other collectors are not nearly interests in the cancellation and look poorly on any stamp with a heavy cancel. Therefore, the very stamp may be appealing and thought to be in great condition by one collector, while another will degrade the stamps in his mind because of the prominent cancellation.
Most stamp collectors consider a heavy, over-inked, ugly cancellation as a negative. Other cancellations affect collectors differently. What a cancellation says, how dark it is, and how much of the stamp it covers, means many different things to different collectors. Some collectors only want the cancellation to cover very little of the stamp. While others want the cancellation to cover the whole stamp. This is some of what drives the individual stamp collector's interest in a used stamp. If you are seeking a stamp with a cancellation from a certain city or a specific commemorative cancellation, then a cancellation that is ugly to you will bring out the glee in another collector.



Related Articles
Editor's Picks Articles
Top Ten Articles
Previous Features
Site Map





Content copyright © 2022 by Gary Eggleston. All rights reserved.
This content was written by Gary Eggleston. If you wish to use this content in any manner, you need written permission. Contact Gary Eggleston for details.