Entering The Auction Type That You Like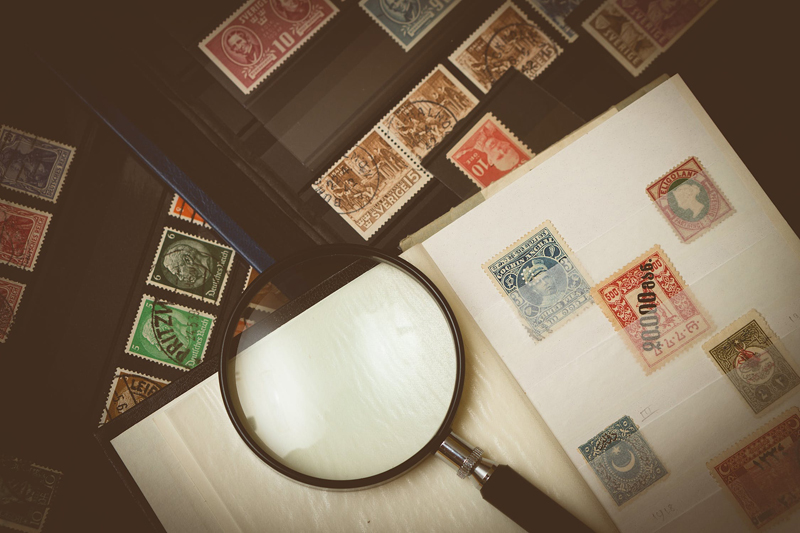 Many types of auctions exist, and finding out which type is right for you can be a challenge. Each type of auction has its own gray areas relative to type. The terms of sale are usually stated in the printed auction catalog or on the auction's website. If the auction is an online type, the terms of sale should be found on the site's opening page. Before you choose any type of auction, do make yourself familiar with their terms of sale.
Public and mail auctions
Generally, each lot of stamps is called in less than a minute, unless there is a spirited bidding, or some problem with the lot. Be sure to get to the auction site well in advance of the sale in order to inspect the lot or lots you are interested in. This is the only way that you will be able to determine whether you want to bid on the lot or not.
As a new and prospective bidder are in competition with everyone else attending the stamp auction. Your competition may include others in the same situation as you, more experienced collectors, stamp dealers, or agents acting on the behalf of other collectors or dealers. Much more is going on at the auction than you may be aware of. You will have to keep your wits about you and don't forget to physically inspect the lots that are of interest to you in advance, and by all means enjoy the experience.
Mail sales are sometimes advertised as "mail auctions." A mail auction requires you to submit a bid by mail by a given deadline. Here again, you need to know the terms of sale. If you ask some auction firms holding a mail bid--within the period when bids are being accepted--what the current high bid is, they may or may not inform you what the current high bid is. Generally, lower-value material is offered by a mail auction when compared to most public auctions.
Internet sales
Many auction firms conduct public auctions online now. They post their auctions online and accept bids over the Internet. Websites such as eBay and its smaller competitors, also offer stamps auctions. Again be aware of the site's terms of sale. Once you make a bid on a lot, you have entered into some type of contract. You could be bidding on a single lot of stamps or an individual stamp.
As a prospective bidder you place your bid for the material, according to the site's rules, and when the bidding closes, the highest bid wins the auction. Online bidding can get pretty frantic especially towards the close of the bidding period. Many bidders wait until the last minute to place a bid in order to beat out the current high bid. This called sniping. Unless the auction site forbids it, this action is usually pretty commonly done,.



Related Articles
Editor's Picks Articles
Top Ten Articles
Previous Features
Site Map





Content copyright © 2022 by Gary Eggleston. All rights reserved.
This content was written by Gary Eggleston. If you wish to use this content in any manner, you need written permission. Contact Gary Eggleston for details.