1942/41 Mercury Dime Error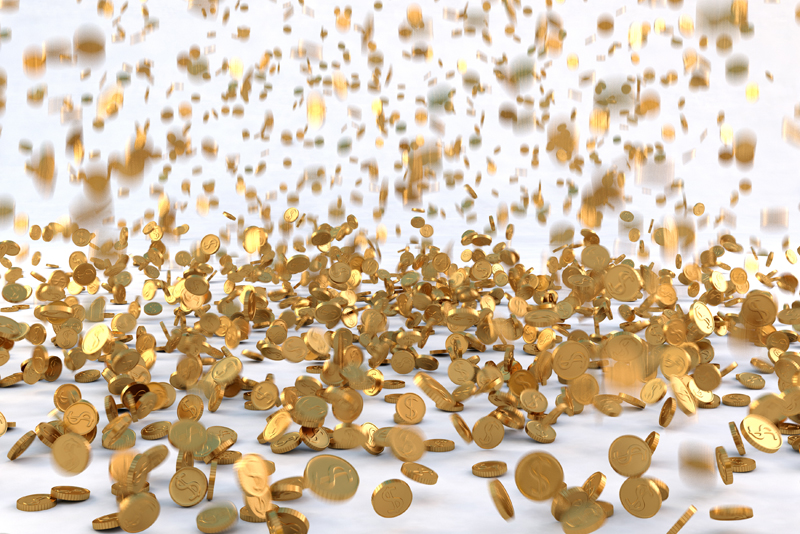 Error coins of the past century comprise a special group. Due to improved production methods, there were not as many error coins produced. the error coins that do exist became spectacular ones. The 11942/41 Mercury dime is one of the best known error coins of the past century. The creation of this error coin is quite simple. A working die was begun with a 1941 master die and completed with a 1942 die. No one knows how this scenario came to pass.

One explanation is that due to it being a time of war, too many things were trying to be accomplished at the same time and many different things were being saved to aid the war effort. Perhaps the overdate was simply a cost-cutting measure at the end of that year. Whatever the reason, something very odd occurred. The 1942/41 was discovered rather quickly. This quick discovery could be considered as being rather odd for the times.

Coin collectors of the day normally weren't interested in error coins like many collectors are today. Very few coin collectors would have been expected to look for error coins on a regular basis. Legend has it that the first example of this error coin was discovered in the New York City area by the thousands. Word quickly spread to subway token sellers city-wide, and the coin's value quickly soared.

An example of just how popular this coin was can be indicated by a coin dealer's ad in the 1945 issue of the "Numismatic Scrapbook Magazine. The coin dealer's name was George Shaw. Mr. Shaw had a brother-in-law that sold subway tokens for the New York City Subways. Mr. Shaw's brother-in-law checked the coins he handled daily and supplied Mr. Shaw with the error coins that he sold through the advertisement previously mentioned.

Even today the 1942/41 Mercury error dime is still quite popular. This isn't the norm for most error coins. Many of the surviving 1942/41 Mercury error dimes still exist in Mint State. The most unusual specimen of this error coin is a 1942/41-D error coin. Grading service records indicate that this coin is still available. Numismatic Guaranty Corporation reports at least six examples in MS-65. Professional Coin Grading Service has reported seven example in MS-65. One would have to assume that there are probably hundreds of examples still out there. But there will never be enough that is one thing for sure.



Related Articles
Editor's Picks Articles
Top Ten Articles
Previous Features
Site Map





Content copyright © 2022 by Gary Eggleston. All rights reserved.
This content was written by Gary Eggleston. If you wish to use this content in any manner, you need written permission. Contact Gary Eggleston for details.