Reprinting Classic Stamps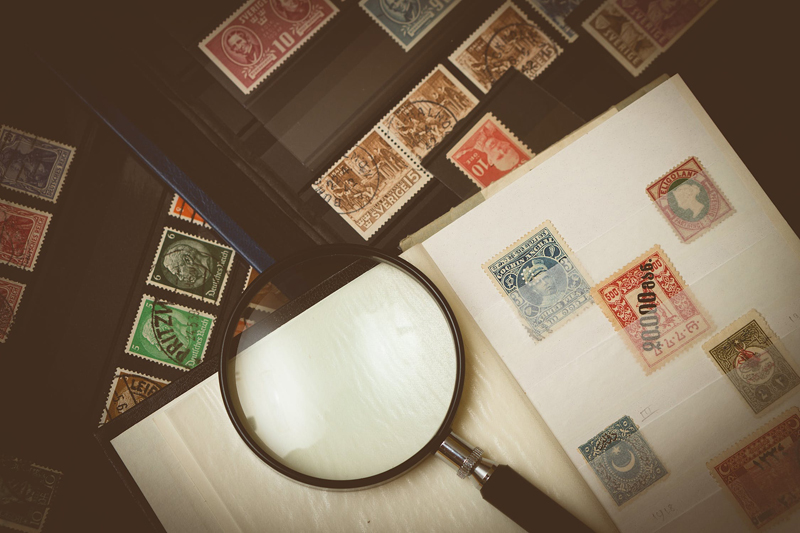 Reprints of original stamps are another form of stamp forgery, but only if the reprints are not identified as being a reprint or replica. The country that originally issued the stamps that are valuable may often offer reprints. Such stamps should be indicated as being such in stamp catalogs, usually with a footnote on how to tell the reprint from the original stamp issue. Other stamp reprints are privately produced. Unless these stamps are made to defraud collectors, this could be a great way for a novice stamp collector to acquire a copy of a very valuable stamp. Reprints are not necessarily stamp forgeries. The crime comes into play when reprints are passed off as being the real issue.

How can you discover if a given stamp is a fake? Here are some tips if you are offered a stamp:
• In top condition--for a small percentage of its high-catalog value. Be suspicious. Legitimate valuable postage stamps are seldom sold at amazing discounts in unusual situations.
• Has suspicious markings--especially if these markings are from someone you don't know. Make some serious inquiries about the seller.
• Online sales--This applies whether the sale is wholesale or retail or via an online auction. Pay with a credit card to protect yourself. Online sales have many potential problem issues.
• Large lots--If the sale is part of a large lot, do some checking. Many forgeries are salted into a huge lot of stamps to deter buyers from checking too closely. This would apply to a stamp lot of cheap stamps being sold with only one or two rare stamps being offered into the group. Your first emotion will be one of elation at finding a gem or two in a pile of junk. Come to your senses and look closer at that batch of stamps.

Even stamp forgers may not be guilty of "salting" a given lot with what appears to be a rare high-value stamp. Someone else along the way may have noted the stamp in question was likely a fake and dumped it into the lot to quietly get rid of it with notifying anyone the stamp was likely a fake. Many years later the memory of it has faded. The current seller may not be aware that there is a fake stamp in the lot he is selling

So in the end you wind up buying a fake or forged stamp under the guise of being legitimate. Later on when you get around to verifying what you have you will discover the fake stamp. When buying any lot of stamps, carefully examine what is being sold as best as you can. With an online auction this may be somewhat hard to do. All you can do is to do your best to verify the reputation of the seller and use your best judgment.



Related Articles
Editor's Picks Articles
Top Ten Articles
Previous Features
Site Map





Content copyright © 2022 by Gary Eggleston. All rights reserved.
This content was written by Gary Eggleston. If you wish to use this content in any manner, you need written permission. Contact Gary Eggleston for details.