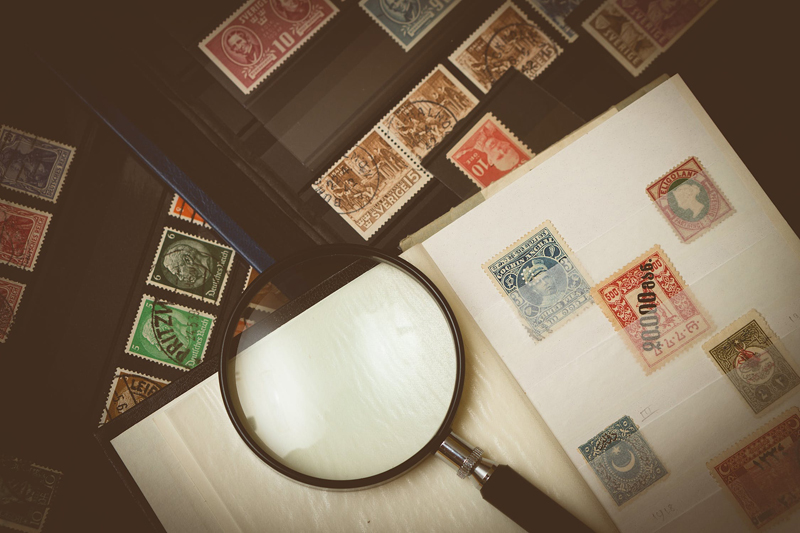 If you don't know which stamps in your collection are subject to forging, you may not realize that you may have any fakes in your collection until you decide to sell off your collection. Once a fake is spotted in your collection, your whole collection will come under a greater scrutiny. The worst problem is that you may not remember where you may have obtained the fake stamp. Fortunately, you aren't as likely to pick up a fake stamp as you might imagine.
Some stamp features can easily indicate a forgery, but other characteristics may also make forgery identification much more difficult:

• A narrower stamp--To get from a perforated stamp to an imperforate stamp of the same design, the forger must carefully slice away the line of perforations. If a stamp that is obviously narrower than the "good" stamp results, the forger has failed. When the stamp being sliced is a little wider than average in the first place, the forger has a better opportunity to produce a plausible finished product. You as a new collector cannot be expected to recognize the second attempt at forgery, but an expert should be able to spot it.

• Uneven perforations--If the perforated stamp is more valuable than an imperforate version, the forger will then trim the imperforate stamp to the proper size and proceed to add perforations. "Reperforating" as this method is known, is a meticulous process requiring a steady eye and hand. Many attempts are so crude that even someone with no stamp-collecting experience can often recognize the result as a forgery. Other attempts require another visit to an expert. Reperforated stamps tend to have perforations that are uneven. The more even the perforations, the better the forger is. Work to improve your skills so that you are not only able to identify the easy items, but also some of the more difficult ones.

Overprints, including surcharges; are another forger's playground. Often the overprinted stamp has a higher value than the same stamp without the overprint. A forger, then will stock up on the original stamps and begin to apple a fake overprint.

Detecting fake overprints can be difficult. particularly if the original stamp is recent and the forger is using contemporary printing methods. Early attempts can be cruder, although there are still quite a few excellent fakes in circulation masquerading as legitimate stamps. Although you may be able to detect a fake overprint by comparing it to a "good" one printed in a journal article or in a stamp catalog. However you have no clue as to whether the catalog illustration is accurate in its own right.




Related Articles
Editor's Picks Articles
Top Ten Articles
Previous Features
Site Map





Content copyright © 2022 by Gary Eggleston. All rights reserved.
This content was written by Gary Eggleston. If you wish to use this content in any manner, you need written permission. Contact Gary Eggleston for details.